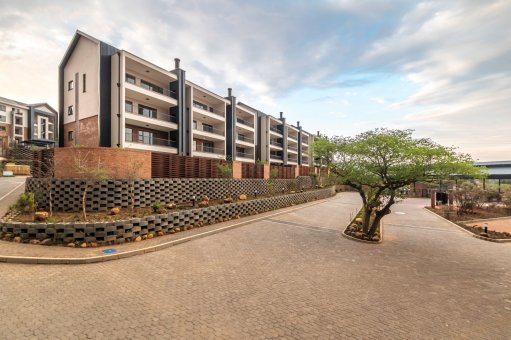 The Thaba Eco Village
FNB and Balwin Properties have concluded a funding deal that will make R450-million available for the residential development of Balwin's Thaba-Eco Village, which is under construction in Johannesburg South.
The funding will be used for the first 480 apartments, as well as infrastructure for the entire development.
The development will eventually comprise 3 489 apartments alongside substantial infrastructure and amenities – including a restaurant, indoor gym with squash courts, Thaba trails, laundromat, outdoor swimming pool, kids play area, Padel courts, mini pitches, a half basketball court, a skate park, and a Little Hill Montessori school – making it a significant node within the greater Johannesburg metropolis.
With interest rates in South Africa at all-time lows, that market caters to growing demand amongst first-time homeowners. This made the deal particularly attractive to FNB.
FNB commercial CEO Gordon Little said this was evidence of FNB's commitment to facilitating the entrance of first-time homeowners into the formal housing market.
"Balwin's world-class leading and innovative approaches to local skills development and environment-friendly construction make them attractive partners, and we look forward to additional projects being realised," he said, adding that Balwin's record and high-quality products "lend themselves to the establishment of robust, long-term partnerships that we believe hold a great deal of future potential in this regard".
Balwin CEO Steve Brookes, meanwhile, said the developer "strives to be the affordable internationally green certified homebuilder of choice through the delivery of unique high-quality lifestyle homes".
"We are very pleased to bring the Balwin brand to Thaba-Eco Village, which we believe will become an iconic development and leading address in Johannesburg South. Our first apartments were developed in Johannesburg South, which provided us with an opportunity to understand the area extremely well," he said.
Construction on the Thaba-Eco Village is well under way, and occupancy of the first two phases has already taken place.