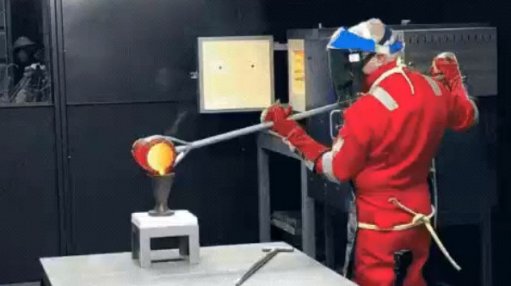 London-listed Scotland Resources has poured first gold at its Cononish gold and silver mine, marking a significant milestone on its path to becoming Scotland's first commercial gold mine.
Production at Cononish, in the Scottish Grampian mountains, will ramp up to design level early in the New Year, the company reported on Tuesday.
The current Phase 1 is targeting a production rate of 36 000 t/y of ore and total gold production of 9 910 oz in 2021.
Phase 2 will focus on doubling the yearly rate of ore production to 72 000 t and a more than doubling in average yearly gold production to 23 500 oz/y.
Scotgold noted that it was fully funded to achieve Phase 2 expansion by May 2022, 17 months from the commencement of Phase 1 production.
The expansion has a pretax net present value, at an 8% discount, of £96-million.
CEO Richard Gray has describe the first gold pour not only as a significant milestone in the development of the Cononish project, but a milestone on the road to a Scottish gold mining industry.