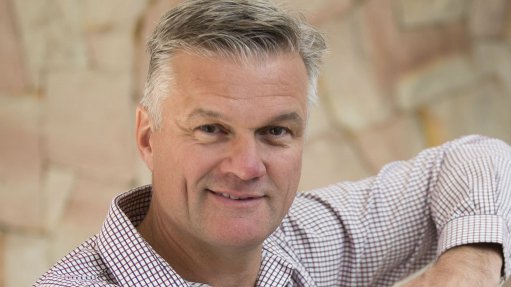 MICHAEL VAN NIEKERK ASP Fire has completed a number of risk assessments in shopping centres
With the National Building Standard and Building Regulations Act stating that all buildings – including shopping centres – should meet the South African National Standards (SANS) 10400 part 'T' fire-protection standards requirements, fire risk management and support consultant ASP Fire supplies and installs the necessary fire-protection equipment as well as provides ongoing technical maintenance and repair support of existing fire-protection equipment for companies.
"The SANS XA standard requires a building to be energy efficient. The use of insulation materials that are not fire-retardant, or which do not comply with SANS 428 (which is another fire performance classification of thermal insulated building envelope systems), increases the fire risk. Large glass windows or door-separation elements in a building that are not fire-rated will not prevent the spread of a fire or hot smoke," says ASP Fire CEO Michael van Niekerk.
He adds that the use of organic materials either in the construction of the building, or in the decoration of the walls of shops within the structure, increase the fire load. This may result in a rapidly-developing fire, a very large or hot fire, or a fire that produces a large quantity of smoke or toxic gases.
"Shopping centres pose a different fire risk to traditional buildings as they have multiple tenants within a complex single structure, combined with varying fire loads and hazards, as well as a large number of members of the public."
He highlights that multistorey malls with interconnecting floors increase the risk of a fire spreading if they are not equipped with adequate or fully operational fire-safety equipment.
"ASP Fire has completed a number of risk assessments in shopping centres, either at the request of a single tenant, or at the request of the property owner and managing agent. These have ranged from multistorey buildings to single-storey strip malls and high-rise buildings in the centre of Johannesburg," Van Niekerk reveals.
He further notes that some of the latest trends in terms of fire-prevention strategies for shopping centres are very-early fire detection, and the compartmentalisation of shopping centres using lightweight fire-rated dry walling.
"The prevention of fire remains the most effective strategy. Here, the inclusion of fire-safety elements in the electrical system design and high-piled storage layout are essential to an effective fire-protection system," Van Niekerk cautions.
In addition, the regular maintenance and monthly inspection of fire-safety equipment is often more important than installing the correct equipment in the first place.
"All too often we come across a well-designed and installed fire-detection system that is either switched off, or that has been disabled, with several fire and fault alarms showing on the control panel," he adds.
Foregoing of weekly tests of fire-pump or sprinkler-alarm valves, is another concern.
"Fire-protection systems are an anomaly inasmuch as they are critical to life safety, but they are only used or needed when there is a fire. They are largely ignored for the most part, and often forgotten by key personnel in shopping centres," Van Niekerk notes.
ASP Fire provides a monthly service to ensure that fire-safety equipment is inspected and tested, and that any defects are attended to immediately, so that the systems are always available in the event of a fire.
Looking at the differing obligations for tenants and property developers, Van Niekerk explains that the former must be aware of their fire-safety obligations when signing a lease.
"Once in a shop, they must inspect and test their fire-protection equipment regularly. Tenants must also practice evacuation drills regularly to ensure that all exits are unblocked and can be opened quickly in the event of an emergency."
On the other hand, he points out that property developers need to ensure that shopping malls are designed, constructed, and equipped in accordance with the minimum fire-safety requirements. "They need to carry out regular checks on tenants to ensure that the storage and stacking in shops complies with the permitted limitations, and that the fire-protection equipment is installed and readily available for use."
He also advises that shoppers should familiarise themselves with the layout of a mall, and take careful note of emergency escape routes, especially if they are visiting for the first time, or if they have very young or elderly people with them.
"We all tend to ignore fire alarms in shopping malls. Shoppers should be vigilant when an alarm sounds, as it may make the difference in terms of the few seconds needed to safely evacuate a busy mall that is on fire," Van Niekerk concludes.