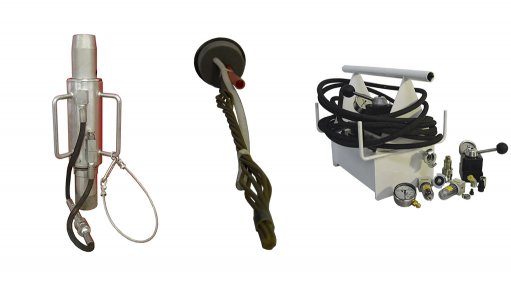 Founded in 1996, Fabchem is a leading original-equipment manufacturer of strata control products and solutions for both the mining and civil industries.
Fabchem offers a total support solution, from drilling holes for tendons, to installation, prestressing, grouting and post-installation integrity testing.
As a technology leader, Fabchem holds several patents for a number of innovative products. Its diversified product and service offering caters not only to the mining and civil industries but to the manufacturing and construction industries as well.
Products include roof bolters, cable anchors, anchor bolts, stressing jacks, croppers, pumps, drill bits and rods, grouts and pumps, as well as various rail and civil engineering products.
Fabchem is a Level 1 broad-based black economic-empowerment contributor, with 56.62 % black ownership. Its quality management system has been certified to the ISO 9001:2015 international standard by the South African Bureau of Standards.
The company strives to achieve and maintain excellence in its management systems, auditing standards and compliance to applicable statutory requirements. It is committed to the continuous improvement of its systems and to maintaining the highest quality products and services.
Fabchem's mission is to partner with customers to use cutting-edge technology to develop and support reliable, innovative strata control solutions. It strives to provide solutions that are of the highest quality, cost effective, innovative and delivered with speed.