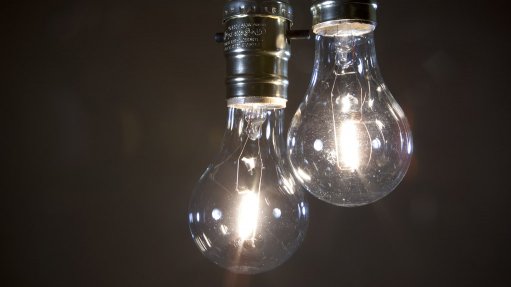 PLOTTING FUTURE PATHS Creative thinking is needed to devise a representative power-generation portfolio that leverages all the options available
Photo by: Bloomberg
The POWER-GEN & DistribuTECH Africa advisory board has gone to great lengths to ensure that this year's conference programme is tailored to meaningfully address the issues most relevant to Africa's power generation sector and supported by a showcase of suppliers, who can practically assist in implementing solutions.
In the lead-up to the event – scheduled to take place at the Sandton Convention Centre in Johannesburg from July 18 to 20 – members of the advisory board have embarked on a series of roadshows throughout sub-Saharan Africa, consulting with power-sector policymakers and industry leaders on the most pressing issues regarding the provision of power in the region.
POWER-GEN & DistribuTECH Africa advisory board chairperson Dr Willie de Beer explains that these missions were designed to support the development of a Pan-African conference programme with a line-up of more than 100 presenters, who will address a range of issues relevant in their own countries and to the continent, adding meaningful value to the development of the power sector.
"We are really trying to present an event that builds year-on-year in terms of addressing relevant issues and encouraging relationships between stakeholders. We aim to be a facilitating partner in the African power industry, playing a crucial and tangible role in driving development on the continent."
De Beer highlights that the conference has, thus, been designed to address the issues identified by utilities, policymakers, regulators and service providers in Africa. "Through our programme, we aim to provide some answers for the questions that these industry players have raised, complementing this with a host of international exhibitors, who will showcase the latest developments in power generation products and services."
Programme Highlights
Among the topics to be covered at the event are finance and investment, the digital technology revolution in power plant technology, decentralised energy solutions, models for industry sustainability and asset performance management. Opportunities in renewable technologies, solar energy and bioenergies will also be discussed, along with trends in utility management and lessons for Africa from world nuclear power programmes. A panel debate advancing visions for Africa's energy future will also take place.
De Beer explains that, generally, in Africa, countries are still seeking significant investment in power infrastructure to get power generation, transmission and distribution to a point where it can support the economic growth required on the continent. A key focus in this endeavour is finding and pairing players in the international and local power markets that can drive this growth.
"POWER-GEN & DistribuTECH Africa is well positioned to bring together utility leadership, investors, politicians, shareholders and stakeholders and it, thus, presents a significant opportunity for advancing power in Africa."
He notes that the event will serve as a forum for "taking stock" of the status of the African power industry and exploring its future trajectory. International power trends will be brought into focus, presenting opportunities for local players to draw on these innovations and methods as they consider the path for the African power industry. Questions of how to motivate and finance projects, as well as the role of new technologies and best practice, will also be key areas of consideration at the event.
"We are not unique in Africa. We may have some challenges particular to the continent that we have to manage, but we can also surely learn from the rest of the world when it comes to how best to engage investors and serve our customers."
De Beer stresses the need for decision- makers in the power industry to gain a clear understanding of the benefits of nuclear power. "It has become a very emotionally charged subject in Africa. We need to make sure that the facts surrounding it are plainly communicated so that the necessary stakeholders can have an objective discussion about its role in our future power-generation mix."
Renewables will, moreover, be the subject of extensive discussion to generate a representative power-generation portfolio that leverages all the options available. The need for creative thinking when it comes to financing such a portfolio of power projects will also be in the spotlight.
The event has been awarded a prevali- dation by the South African Institute of Electrical Engineers of 2.5 Continuing Professional Development credits, providing individuals with an opportunity to upskill and keep abreast of the exciting new develop- ments that are being planned for Africa's power sector.