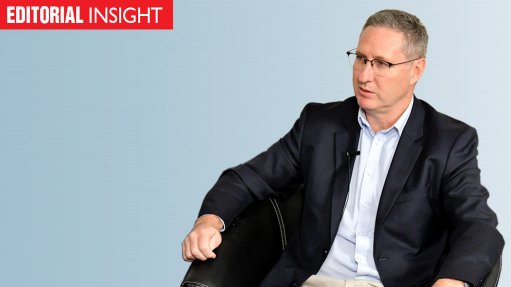 In light of President Cyril Ramaphosa's announcement that measures will be taken in the coming months to fundamentally change the trajectory of energy generation and procurement, it is surely opportune to consider using the intervention for setting a 'Big Hairy Audacious Goal', or B-HAG, for the country's energy transition.
How? Place the energy transition at the very heart of all policymaking – from water, mining, tourism and environmental policy to, most crucially, industrial policy. In that way, South Africa would position itself to fully leverage its almost unrivalled solar and wind resources to transform not only the electricity landscape but also the broader energy landscape.
Such a joined-up approach could, at the same time, facilitate the repositioning of South Africa as a global green-economy leader; a move that would not only guarantee the economy's long-term trade and investment competitiveness but would also offer far-reaching social, employment, health and environmental benefits.
What could the elements of an energy-transition B-HAG be?
First, it requires a recognition that there is no longer a trade-off between cheap and clean electricity. While renewable energy was more expensive than coal less than ten years ago, that cost advantage has already disappeared and can only deteriorate further as the world, and South Africa, move to place a price on carbon.
Second, South Africa is in a favourable position, as its coal fleet is mostly old and can, thus, be replaced by wind and solar with little stranded-asset regret. This is not the case for many other countries whose coal fleets are far younger.
Third, owing to South Africa's natural resource advantage, its increasingly renewables-based electricity will be relatively cheaper than electricity produced from renewables generators in countries with less potent resources. For this reason, South Africa could, again, seek to position itself as the country of choice for electricity-intensive business activities. Besides the obvious minerals-beneficiation-related opportunity, South Africa could use its relatively cheap power to attract investors keen to produce green hydrogen from water, some of which could even be used to repurpose Sasol's Fischer–Tropsch fleet to produce carbon-neutral 'powerfuels' for the hard-to-decarbonise aviation sector.
Then there is the even more obvious industrialisation opportunity in manufacturing the components locally for the roll-out of not only domestic renewables plants but also those that will be developed on the rest of the continent and in the rest of the world.
Fifth, the cleaner electricity base will offer massive opportunities for the electrification of other sectors, such as transport and heating. This has profound implications for South Africa's successful automotive industry.
Sixth, by hard-wiring the transition into areas such as mining, health, water, the environment and tourism, South Africa would position society and the economy in a way that makes it far more resilient to the direct and indirect impacts of climate change.
Last, placing the energy transition at the heart of all policymaking will make it far easier to plan for and implement a just transition from coal in a way that protects vulnerable workers and vastly improves future employment and health prospects.