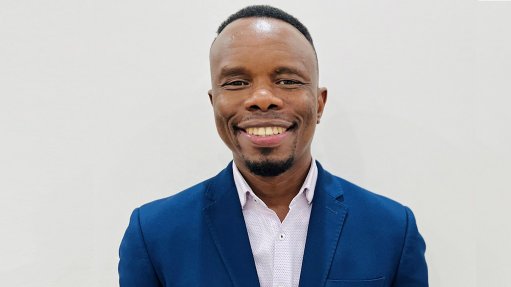 Eaton South Africa MD Godfrey Marema
Power equipment and management company Eaton has appointed Godfrey Marema as plant manager and MD for South Africa.
He will be responsible for managing and working with the team to meet and exceed operational results to grow the business, coordinate local leadership efforts and drive stakeholder engagement; improve profitability, mainly in sub-Saharan Africa; and ensure Eaton meets all legislative compliance.
"I've been working with the Eaton team over the past month and look forward to helping drive the company's growth on the African continent. Eaton is known for its culture of ethics, transparency and passion for inclusion and diversity, which is a cornerstone to doing business locally. I'm excited to work with such passionate and dedicated individuals," he says.
Marema has more than 20 years' experience in management, manufacturing, sales and marketing in the automotive, chemical and electronics industries.
Prior to taking on this role, he held several key management positions including COO for a multinational electronics company Landis+Gyr, where he was tasked with leading a cross-disciplinary team and the company's operations, while streamlining the supply chain model. A key achievement was working with the CEO and board of directors to draft and implement a company-wide business turnaround strategy using lean principles mainly in the factory shopfloor.
Marema is a chemical engineer graduate from the University of Cape Town, and a Sainsbury scholar. He has a proven record in leading teams and ensuring that company targets are met, which will be an instrumental addition to the Eaton Africa team, Eaton says.
"I am passionate about people development and creating a high-performance culture in teams that I work with. My knowledge on lean concepts and experience implementing and executing them will be beneficial towards our 'simplify for growth' strategy," he adds.
Marema also serves as metal and steel industries association Electrical Engineering and Allied Industries Association vice chairperson.