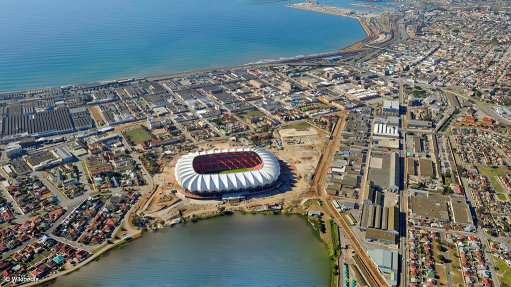 Nelson Mandela Bay
Despite spiking Covid-19 infections in the Eastern Cape, the province's tourism department is gearing up to welcome tourists this summer.
Finance, Economic Affairs and Tourism MEC Mlungisi Mvoko launched a travel and tourism activation, in Coffee Bay, on Friday, under the theme 'Experience Summer Differently'.
On Thursday evening, President Cyril Ramaphosa announced that the Nelson Mandela Bay metropolitan municipality would have stricter lockdown measures in place, compared with the rest of the country, after the metro was identified as a Covid-19 hotspot.
Nelson Mandela Bay will have a curfew of 22:00 to 04:00, restrictions on the size of gatherings (100 people at inside venues and 250 at outside venues), a restriction on liquor sales to between 10:00 to 18:00 from Monday to Thursday and the banning of alcohol consumption in public spaces.
Mvoko said the campaign would run with health and safety protocols in place to promote safe and seamless travel and to restore economic confidence and further boost the demand for domestic tourism.
He acknowledged that the tourism sector continued to be one of the sectors hardest hit by the coronavirus pandemic, adding that the outlook for recovery was proving to be a challenge with fluctuating infection numbers hindering complete recovery.
"International tourism projections for 2020 did not materialise as we planned due to necessary travel restrictions and domestic tourism had to take the lead in the sector's current sustainability. Since the allowance of various activities under level 1 [of the national lockdown] we have been implementing risk-based solutions to restart the sector and help sustain jobs and businesses where possible," Mvoko stated.
He went on to reveal that seasonally adjusted income from accommodation had increased 56.7% month-on-month, since September 2020, adding hope that the festive season would assist in helping the sector recover.
As a result of the increase, the Eastern Cape government and private sector have been collaborating and endorsing protocols and common standards to ensure the well-being of the sector's workforce and travellers.
Mvoko added that his department would take further steps to leverage opportunities to re-boot the tourism economy, including access to relief funds, as well as working towards the steady advancement and development of tourism in rural areas through investment support into facilities, services and programmes.
The department's implementing agency, the Eastern Cape Parks and Tourism Agency, is driving awareness on industry protocols and conducting training across the sector to ensure compliance and safe tourism services and offerings.
Tourism products have also been encouraged to adopt the safety stamp of approval from the globally recognised World Travel and Tourism Council.
Meanwhile, Mvoko pleaded with tourism stakeholders to take responsibility and practise Covid-19 prevention measures.
"I am appealing to all stakeholders present here today, including the media, to say that Covid is the biggest fight of our lives and we need to take responsibility and play our part. I stand before you today to appeal to everyone to stay safe, to practise Covid preventions measures and to enjoy leisure and summer activities differently, by putting safety as the number one priority every single minute of every single day," he concluded.