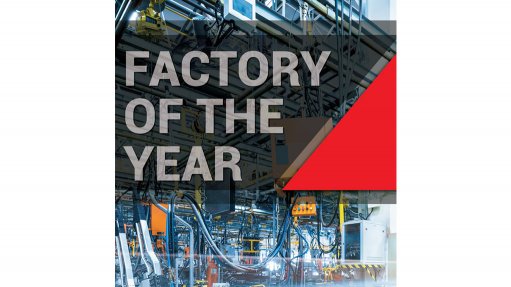 Factory of the Year 2018
The Department of Trade and Industry (DTI) has joined A.T. Kearney, the Council for Scientific and Industrial Research (CSIR) and the Manufacturing Circle as a partner of the Factory of the Year competition.
First announced at the Manufacturing Indaba in June, the competition is aimed at boosting competitiveness in the country's ailing manufacturing sector.
DTI Future Production Technologies chief director Ilse Karg says the Fourth Industrial Revolution is upon us, further accelerating the rate of change in the manufacturing sector and, thereby, affecting manufacturers' ability to remain competitive.
She adds that the DTI is working on a government response to prioritise manufacturing, with a focus on skills development and talent recruitment. The Factory of the Year competition is one of these initiatives.
Additionally, CSIR executive director Martin Sanne and Manufacturing Circle executive director Philippa Rodseth have encouraged all manufacturers to participate in the competition and have reassured that "all information will be treated as highly confidential".
By being benchmarked according to global best practices, all participants will receive individualised feedback, highlighting areas for improvement.
Entries to the competition remain open until October 31.
Participants, eligible from all manufacturing segments, must enter by filling out a questionnaire, available at www.safactoryoftheyear.co.za, before the deadline.
Following this, entries will be assessed over November and December. Site visits will be undertaken from January to February next year.
An independent jury will then deliberate on the entries from March next year.
Candidates will be assessed on several criteria, including value creation, economics, innovation, quality, agility and customer satisfaction.
The winners will be announced at the 2019 Manufacturing Indaba.
Winners will receive the title of "Factory of the Year", which is a "prestigious, internationally recognised" award that provides manufacturing benchmarks on par with the highest international standards.
They will also receive a special locally designed trophy, which is being three-dimensionally printed by the CSIR.
AT Kearney