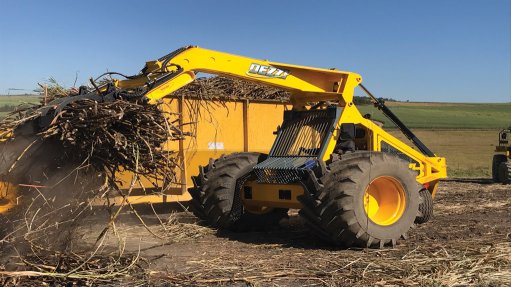 Founded in 1973, the Desmond Group of companies has manufactured South African-designed Dezzi earthmoving equipment for the last 24 years, when the first front-end loader rolled off the assembly line in 1996.
The company boasts over 100 years of collective experience in the mining, construction, building, quarrying, plant hire, agricultural and forestry industries.
With its head office and factory based in Port Shepstone, KwaZulu-Natal, South Africa, Desmond Equipment (Dezzi) has 18 branches and dealerships at various strategic locations across Southern Africa. The company offers after market services throughout Southern Africa and into sub-Saharan Africa.
Dezzi customers have the benefit of visiting the South African-based factory, where machines and attachments can be customised to meet their specific needs.
South African machines manufactured by Dezzi include:
Articulated dump trucks
Articulated haulers
Rigid hauler tractors
Front-end loaders
Skidders
Cane loaders
Motor graders
Three-wheel loggers
Dezzi machines are employed in a number of sectors, including the cane, forestry, sugar, plant hire, construction, building, mining and quarrying industries.
Dezzi is also the sole distributor of the Dezzi CMI backhoe loader, a major competitor in the heavy-equipment vehicle market. In addition, the company is now able to offer competitive, tailor-made financial solutions to existing and new customers, through a recently signed agreement with Merchant West.