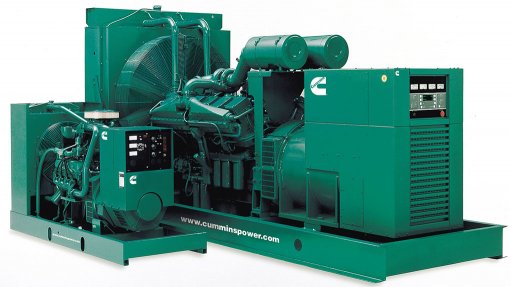 Cummins Inc., a global power leader, is a corporation of complementary business units that design, manufacture, distribute and service diesel and natural gas engines and related technologies, including fuel systems, controls, air handling, filtration, emission solutions and electrical power generation systems.
As the world's only single-source manufacturer of engines, alternators, digital controls, transfer switches and digital paralleling systems, Cummins Power Generation leads the way in seamless integration of power system technology.
For over 100 years, Cummins' technology has powered success around the world. Our comprehensive portfolio delivers innovative solutions for your unique power needs from Commercial, Industrial, Marine and Mining amongst others.
Cummins has a complete range of generator sizes to suit your needs
Power range from 17kVA to 3750 kVA (3 000 kW)
Range of diesel and natural gas engines
Solutions for Standby, Prime and
Continuous Power
24/7 service and technical support, including emergency parts
Fast delivery to your site, anywhere in South Africa
Superior fuel efficiency
Various Voltage options (LV and MV) are available
60 Hz Gensets are available on request
Cummins services range includes system design, project management, maintenance contracts and the development of Turnkey Power Plants. With 600 distributors and 7,200 dealer locations in 190 countries and territories, we offer global capabilities and local support wherever and whenever you need us, especially in times of global and local crisis. Cummins technologies and employees are Powering a World That's Always On.
Editor's Note: Cummins continues to take actions to protect the health and safety of our employees and communities while serving our customers amid the uncertainty associated with the covid-19 pandemic.
For more information please access,
http://www.cummins.com/news/releases/2020/03/20/cummins-respose -amid-covid-19-pandemic
Tel:+27 11 451 3400 or