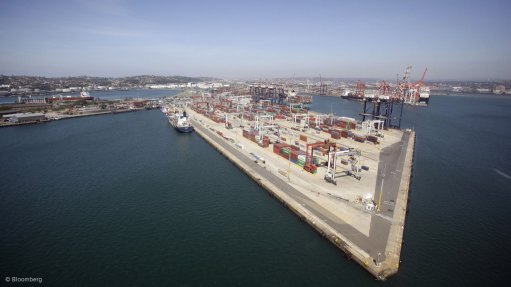 The October Ctrack Freight Transport Index (CFTI) shows that the index will not boast the same growth in the fourth quarter as the record-breaking third quarter, but that some improvement is still expected.
The index measures the health of South Africa's logistics sector.
"It is a pity that the positive recovery following Covid-19 lockdown measures is now being affected by factors such as delays at border posts and violence aimed at truckers," says Ctrack South Africa MD Hein Jordt.
Delays at borders are currently sometimes more than a week, and during the last week of October the average delay for heavy trucks at the Beitbridge border post was close to 100 hours.
Internationally, analysts have seen the global supply chain recover up to 90% of prelockdown levels, but further lockdown restrictions in Europe and the US seem to have put the brakes on that recovery.
On a year-to-year basis every CFTI sector – pipelines, sea freight, road freight, storage and inventory handling, rail freight and air freight – shows negative growth, although not as significant as was previously experienced.
Also, the three months ending in October this year compared with the three months ending in July this year show visible improvements in all sectors, except the pipeline sector.
That being said, the pipeline sector had a near record month in October following two exceptionally weak months, so that recovery is certainly on the horizon, says the newest CFTI report.
The index shows that real pain is still being felt in the air-freight sector, while sea-freight and particularly bulk cargo, in both the rail- and sea-freight sectors, had a terrible October.
The CFTI shows that container imports are still well below normal and tracking more than 23% lower compared with last year.
Container exports were down 9% during October.
Global air-freight volumes were also still 47% lower than a year ago. There is some improvement, driven by East Asia and North American markets, but the year-on-year numbers still indicate massive declines.
Closer to home, the total air-freight kilometres flown in Africa improved by 8.2% compared with a year ago.
Locally, air freight is still below levels seen in 2019, but it is recovering, while international air freight has shown a slight increase too.
The CFTI indicates that higher-value freight appears to have been more significantly affected by the lockdown compared with bulk goods such as fuel, iron-ore and coal.
"These higher-value goods such as cell phones and cars have experienced a decline in sales, but they are expected to bounce back in the coming months."