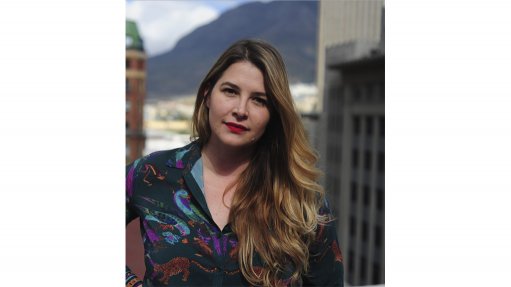 LEANA DE BEER Online crowdfunding may be a twenty-first century concept, but it finds its roots in traditions that go back centuries
Amid the prediction that about $300- billion will have been raised globally through online crowdfunding mechanisms by2025, crowdfunding in South Africa is gaining traction as an increasingly viable option for raising capital. Other African countries are also not far behind in its adoption.
Crowdfunding is the act of raising money from a large number of people or businesses that each contribute a relatively small amount.
"The key benefit of crowdfunding for bootstrap organisations is access to alternative capital," says online student crowdfunding platform Feenix COO Leana de Beer.
Social media has made it easier for individual consumers, entrepreneurs, students, activists and visionaries to reach out for investment across large online communities through crowdfunding.
Although online crowdfunding is increasing globally, it relies on Internet connectivity to truly thrive. In South Africa – Africa's second-largest economy – only about 40% of the population has access to the Internet, mostly by smartphone, according to the Internet Access in South Africa 2017 study by market researcher World Wide Worx.
According to the Independent Communications Authority of South Africa, smartphone market penetration is at almost 80%, but a large portion of those phones do not have Internet access.
"Access to the Internet can be a barrier for many technological solutions in Africa, but we can also see it as an opportunity. Although the fastest mobile uptick in the world in recent years has been in sub-Saharan Africa, Internet access, as well as data costs and availability, remain challenges," De Beer says.
These challenges, particularly for crowdfunding, can be mitigated by creating mobile-friendly platforms, ensuring that there are data compression options and advocating to networks to create zero-rated websites, she explains.
While online crowdfunding is a twenty-first- century concept, traditional methods of crowdfunding, such as stokvels and burial societies, have been in existence for much longer.
According to the National Stokvels Association of South Africa (Nasasa), cattle auctions held in the Eastern Cape in the nineteenth century, were called "stock fairs". Locals started referring to these auctions as stokvels, and eventually combined their resources and started trading livestock.
Stokvels have since operated as a means of pooling money to the benefit of members over a period. Nasasa reports that there are currently more than 800 000 stokvel groups in the country.
"What is exciting to me, and what can also be seen as a benefit, is how closely online crowdfunding relates to the behaviours and practices we, as South Africans, already adopt in our lives: stokvels, burial societies, church fundraising, school raffles and even kids with the A4 paper asking for R50 donations for a school trip."
Online crowdfunding is similar, except that it allows for access to much bigger communities and networks – it expands one's reach without one having to incur massive costs, De Beer enthuses.
There are no specific laws regulating crowdfunding in most of Africa, including South Africa; however, some aspects are regulated locally through the Companies Act of 2008 and the Banks Act of 1990.
"For many early adopters of crowdfunding in Africa, particularly those using crowdfunding to raise equity, self-regulation is a challenge and an opportunity," De Beer notes.
For startup companies, crowdfunding can be used to test products, market uptake and customer engagement.
However, caution should be exercised, as many countries – such as India, where crowdfunding is illegal – do not have favourable policy environments for equity crowdfunding.
De Beer says sustainability is the main challenge.
She explains that the sustainability of the platform for the administrator depends on the model. Most crowdfunding platforms charge between 2.5% and 10% in administration fees, which could include or exclude the transaction fee.
"If it is a new platform, these margins might not be enough to cover operational and technical cost and, depending on the disbursement schedule, cash flow could be a challenge. White labelling solutions might then be the best option for newcomers," she notes.
The proper use of technology can also increase efficiencies and alleviate administration burdens for the organisation and donors.
Feenix, for example, has automated several reporting features, enabling registered donors to download their tax paperwork immediately after payment.
An organisation could also use such a platform as a type of customer relationship management system.
Further, De Beer believes that collaboration is the key to making crowdfunding a successful and viable business proposition in Africa.
"Our hope is to create a crowdfunding collective to ensure that local players have and keep the largest market share. We are working closely with another large crowdfunder to determine co-working opportunities."
Feenix specialises in sourcing crowdfunding for students who cannot afford university fees, but it plans to expand its services.
"We have exciting projects in the pipeline. One of them is making crowdfunding technology more accessible to other businesses and startups, specifically in the education space," De Beer concludes.