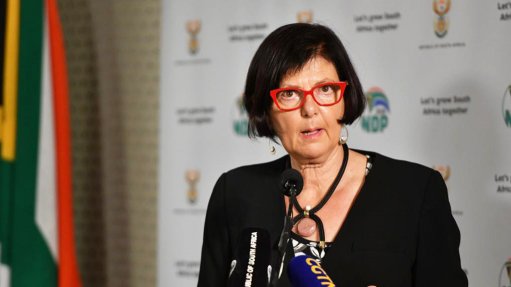 Forestry, Fisheries and the Environment Minister Barbara Creecy
Forestry, Fisheries and the Environment Minister Barbara Creecy has initiated the process to appoint an expert panel in terms of Section 3 of the National Environment Management Act, to advise her on appeals related to air quality matters currently under consideration.
The Department of Forestry, Fisheries and the Environment (DFFE) said on May 13 that Creecy was currently dealing with ten appeals against the various decisions by the DFFE's National Air Quality Officer in relation to the requests for the suspension and postponement of compliance with the minimum emission standards and the issuing of a provisional atmospheric emission licences.
While some of the appeals were granted, others were refused.
Creecy had originally asked the Presidential Climate Commission (PCC) to assist her in this regard.
However, the PCC said its workload and limited capacity would not allow it to satisfactorily fulfil this assignment.
The new panel will assist in ensuring that all issues arising from the appeals can be addressed in a meaningful and resolutive manner.
The panel will comprise up to six experts appointed by Creecy, with qualifications in, and an extensive knowledge of, air quality, human health, economics, engineering, energy and environmental management.
The terms of reference have been developed and provide a detailed background, objectives and functions of the forum, work plan, timeframes, composition, deliverables and funding arrangements.
The DFFE invited members of the public nominate suitable persons to serve on the panel by May 26.