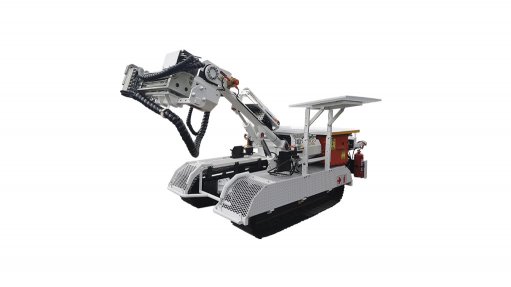 Since 2011, Conax Machine Solutions (CMS) has designed and manufactured innovative mining, civils and industrial equipment solutions.
CMS initially built only customised mining equipment and industrial machines, in response to client requests. In addition, the company refurbished, repaired and serviced existing equipment and eventually expanded to develop and design its own range of equipment.
The CMS original-equipment manufacturer range of products includes:
Roof bolters
Face drills
Horizontal exploration drills
Mobile flameproof compressors
Utility vehicles for underground maintenance
Automated glass wool laminating and packaging production lines
Certified mobile working platforms
The company also provides a number of services, including:
Field service and support
Customised design solutions
Steel fabrication
Refurbishment, repairs and servicing of general mining and industrial equipment
Equipment rebuilds and refurbishment
Based in Springs, on the East Rand of Gauteng, South Africa, CMS is 51.6 % black-owned and qualifies as a Level 2 broad-based black eco-nomic empowerment service provider. Its quality management system has been certified to ISO 9001:2015 international standards by the South African Bureau of Standards.
The company prides itself on solving complex problems by developing and delivering solutions that meet the demanding challenges faced by its clients. Its high-quality solutions are innovative and cost effective and it offers customers support from conceptual design through to full production.