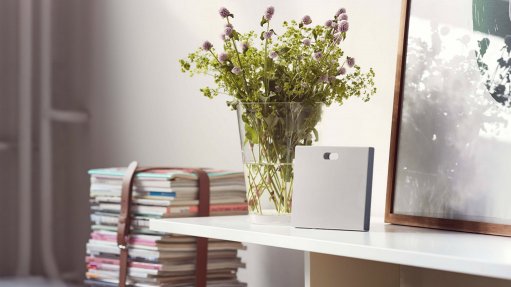 AUTOMATION AT HOME Coviva is a wireless, smart home control and retrofit technology system that can be used to retrofit older buildings with smart automation solutions
There has been noteworthy growth in the local smart home and building automation market in the past three years, owing to the growing demand for energy efficiency, says automation solutions provider ElectroMechanica (EM) product manager Ryan Whitelaw.
EM has focused on expanding its product offering and supplying products and solutions to these growing markets to meet the demand for increased energy efficiency.
Of these products, the preassembled irrigation solar pump panel system provides a solution for a variety of water pumping applications, including irrigation, domestic water supply and fish farming.
The pump panels also include preconfigured variable-speed drives, which reduce the amount of energy drawn by the pump motor by controlling the speed of the system.
"
Our pump panel systems not only reduce energy costs but also safeguard our water resources and keep productivity at an optimum level."
Technology provider Finder's new near-field communication digital time switches automatically control various functions based on time, light levels and location to save costs on energy consumption.
The digital time switches can be programmed and operated using an application on a smartphone for flexible programming.
Additionally, technology provider Hager's range of indoor and outdoor occupancy sensors uses motion and presence detectors to save up to about 80% on lighting energy, says Whitelaw.
The sensors can ensure energy savings by switching off lighting, as well as air conditioners and heating systems, once a room has been vacated.
Whitelaw says power factor correction systems are also available, and EM has developed a power factor correction calculator, which calculates how a business will benefit, in terms of energy savings and costs, using EM's various energy efficient solutions.
A range of energy management metering products that analyse, report and manage energy consumption and quality of supply is also included in the catalogue.
"Using Internet of Things functions and comprehensive management software, our energy management meters provide effective solutions for industrial, commercial or data centre applications, and are used in the accreditation of Green Building status."
In terms of solutions for renewable-energy solutions, EM also provides electrical components for supporting solar inverters, such as direct current isolator switches, fuses and surge protection. EM's offering also includes components for alternating current switches, including circuit breakers and contactors.
The Hager KNX home automation system uses the KNX protocol – a communication protocol developed for and used in home and building automation. The KNX protocol is a standardised, open systems interconnection-based network communications protocol that is administered by global body the KNX Association.
Since being released, these products and solutions have received a positive market response and have been supplied to a variety of local industries, notes Whitelaw.