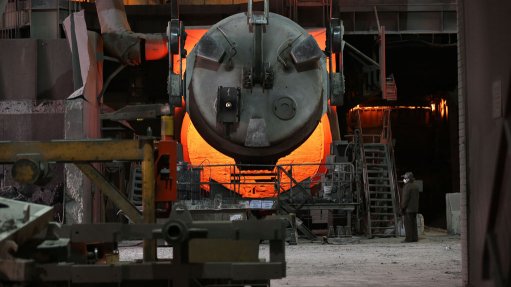 DRAWING THE LINE A common problem is where companies put too thick or too thin a lining into their furnaces, which Saubatech aims to circumvent
Photo by: Bloomberg
Johannesburg-based incineration technology company Saubatech (formerly a division of Safurnco) is now offering a total heat containment package.
Saubatech's total heat containment package starts with the heat transfer service. Saubatech says that a common problem is the fitting of linings that are too thick or too thin. This results in negative effects, such as overspending on insulation, the loss of valuable space and the warping of cases. The company can circumvent these effects by using its heat transfer computer programme to calculate the correct amount of insulation required.
Saubatech will calculate the amount of insulation required. A professional representative from Saubatech is dispatched to a company's site in order to measure the area that needs to be insulated.
Saubatech also offers clients a free delivery service in the Gauteng area, which it says ensures safe and quick delivery of the product.
The company has always been on the forefront of new products in the insulation industry. For over 12 years, Saubatech has supplied various sectors in the local and international markets with thermal insulation and electric trace heating.
As a service offering, the company also installs insulation. This gives clients peace of mind that the furnace heat is contained professionally, and that it will last.
"For over 25 years, Saubatech's commitment to sound heat containment engineering and quality thermal insulation products has ensured that our systems are practical and efficient. This is achieved through the design, careful selection and testing of materials, the establishment of fail-safe installation procedures and ongoing technical support," says Saubatech director Andreas Thieme.
Saubatech was the first company to manufacture vacuum-formed ceramic fibre products locally under licence to engineering organisation UK-based MH Detrick, thereby introducing the country to an extremely lightweight refractory material, which could be formed into almost any shape, from tubes to gaskets.
Ceramic fibre is easily installed, with no 'drying out' period. Low thermal conductivity and high temperature stability are two of the advantages of this material. It is also an asbestos-free product and can be used for temperatures of up to 1 800 ºC.