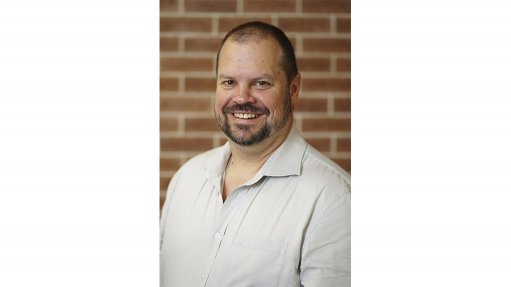 CORNÉ DU PREEZ Skilled IT personnel remain crucial and should focus on supporting in-house needs and developing new products and services
While the migration of workloads into public cloud systems requires different strategic approaches to information technology (IT) resources, transitioning to the cloud prompts companies to become more agile and more secure by exposing them to security and IT consumption best practices, says technology solutions company Altron Karabina cloud specialist Corné du Preez.
Cloud can provide a competitive edge because the tools used to manage cloud environments provide greater control for IT managers and executives and improve the agility of divisions and departments that can, within defined limits, manage their own use of IT resources.
"The tools in multinational cloud service providers' ecosystems are based on international best practices. These tools enable CIOs to manage actively and in great detail the use and costs of their IT resources to best support the company," explains Du Preez.
However, companies must appreciate the differences between on-premise and cloud resources to consistently reduce costs and gain the expected benefits, he adds.
Automation provided by cloud systems facilitates much of the value gained from the adoption and use of cloud, and also accelerates the normal IT processes.
"The IT strategy of companies changes dramatically when using cloud resources because it is about active management rather than long-term strategic planning. "You do not need to buy hardware and amortise it based on your company's estimated needs in five years' time. Instead, you must accurately define the dependencies and affinities among the various applications, workloads and processes to determine what resources you need."
Planning is the most important component of an effective transition to cloud services, specifically to define the relations of workloads, which ones are best suited to be migrated immediately and how this will affect company performance or costs.
Typically, workload migration can be done rapidly – within a few minutes if the company already uses a cloud system or less than a day if part of a new migration – and is followed by user acceptance testing, which determines any problems.
"However, unlike setting up new services in-house, the new cloud-based workload or application is subjected to stringent cybersecurity and availability as part of its development. Similarly, IT managers and executives can set access control, data management and backup [parameters], as well as recovery parameters before turning on the workload or afterwards, as dictated by demand."
Cloud environments require that IT staff be retrained to gain new skills, as cloud skills, such as data science and cloud architecture skills, are in short supply, he says.
However, the new skills change the value contributed by IT experts because the emphasis is less on maintenance and hardware and more on designing the IT environment to support the company's operational needs and strategic direction, emphasises Du Preez.
A different approach to the use of skilled IT personnel is also required, since the skills that they have remain crucial in a company's future, but agile methodologies should be adopted to leverage the new skills and the automated environment effectively.