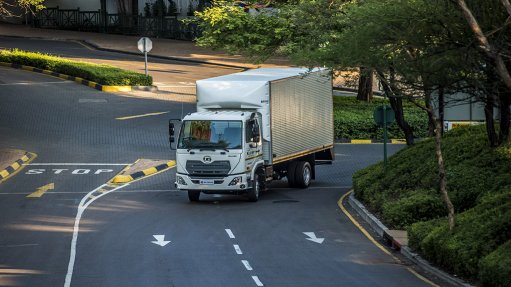 Despite South Africa's struggling economy, the truck market has grown by 3.1% in the first ten months of the year, compared with the same period last year.
According to the latest sales results, 23 190 new trucks and buses, in total, have been sold so far in 2019.
Compared to the ten-month sales statistics of 2018, sales in the medium commercial vehicle (MCV) segment has increased by 12% to 7 270 units.
Heavy commercial vehicle (HCV) sales have dropped by 7.7% during the same timeframe, to 4 190 units.

Extra-heavy commercial vehicle (EHCV) sales, however, continued to climb, with 11 039 unit sales so far this year, which is a 4.6% increase over 2018's statistics.
Bus sales remained in the red, with only 691 units sold this year – a significant 23% decline.
"For the past few months we have seen a certain buying pattern emerge amongst fleet owners in the truck market," says UD Trucks Southern Africa MD Gert Swanepoel.
"With MCVs continuing its double-digit growth and HCVs on the other hand declining by around 7%, it is a clear indication to us that customers are buying down into the smaller, and less expensive, vehicle segments.
"This is largely due to the prevailing challenging economic conditions in the country."
Meanwhile, the EHCV segment continues to grow on the back of the bulk movement of goods and commodities.
"Perhaps there is an underlying sense of resilience, which would be the positive takeaway from this, or we should be on our toes and ensure that we prepare for some tougher trading months ahead," cautions Swanepoel.