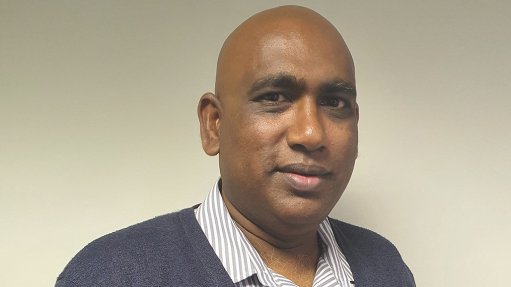 BCCEI general secretary Kevin Moodley
Another 373 firms have registered for membership of the Bargaining Council for the Civil Engineering Industry (BCCEI), meaning that "companies in the civil engineering sector continue to recognise the value" of the council, says BCCEI general secretary Kevin Moodley.
This brought the total number of companies registered with the BCCEI to 1 690 by the end of 2019 – representing over 60 000 employees.
In a statement on October 14, Moodley says this shows the confidence of the sector in the BCCEI, which has a mandate to apply wage agreements across the industry.
"We encourage all businesses operating in the civil engineering sector to come forward and register. Especially in these difficult economic times, it is vital that all stakeholders collaborate for the general good of the industry," he urges.
The key focus of the BCCEI is to foster stability and fairness in the sector, Moodley says, noting that it creates a level playing field for sustainability and job creation.
The council's work includes facilitating wage negotiations and providing a range of value-added services, with dispute resolution among them.
"The standard of our Dispute Resolution Centre's work was again recognised in 2019, when we were granted accreditation for the following three-and-a-half years by the Commission for Conciliation, Mediation and Arbitration (CCMA)," he adds.
This authorises the BCCEI to continue dealing with disputes, which continued to increase in 2019 and reached 947 referrals compared with 925 in 2018.
Moodley says the organisation is structured to be easily accessible to members, with offices in Johannesburg, Cape Town, Durban, East London, Port Elizabeth and Bloemfontein.
"At an operational level, we remain committed to providing an effective service through our designated agents and offices across the country," he says, adding that the council also carefully monitors its efficiency at all levels to ensure that it delivers a high performance and value for money to members.
Corporate governance has always been a priority, and the BCCEI's financial framework is based on accountability, transparency and integrity, says Moodley.
He notes that the organisation works to embed the King IV governance principles into its everyday operations, the result of which has been effective delivery of services and sound financial management.