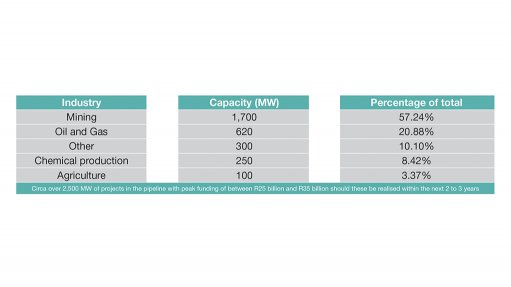 Table 1: Non-exhaustive list of upcoming projects in the private sector
Introduction to the private energy market:
The private energy market is characterised by the sale of energy by independent power producers to private offtakers. The projects are generally known as captive power projects. The energy purchased by the buyers can either be connected "behind the meter" or wheeled over Eskom's national grid infrastructure.
What Cresco is seeing in the market:
Cresco is expecting significant competition in the private energy market over the next two to three years to achieve renewable energy penetration rates of approximately 30% for the project offtakers.
How the Department of Mineral Resources and Energy presentation on risks, threats and challenges to the mining and energy sector released on the August 24, 2021, impacts the private energy market:
The country requires a significant amount (potentially more than R150-billion) of long-term (at least 12 years) fixed rate Rand funding to ensure these procurement projects detailed in Table 2 below are implemented along with associated job creation and local content benefits.
As can be seen from the table above, the pipeline of projects requires a large amount of funding, potentially causing a constraint on the availability of funding.
Funders of power projects comprise the following.
Commercial banks and development finance institutions (DFIs)
90% of debt funding term sheets are currently from the "usual suspects" – commercial banks – who have a Rand deposit base and often partner with DFIs to fund projects.
Local DFIs cannot always be competitive with regard to pricing and generally take on smaller exposures than the commercial banks.
International DFIs can provide Rand funding, at a slightly higher all-in interest rate, but provide longer tenor opportunities with greater benefit.
Pension funds / asset managers
One pension fund is a clear leader, having provided a combination debt and equity exposure, with the majority being equity. There are other funds slowly entering the market.
Asset managers are tentatively considering the energy space but have not made any meaningful investments to date.
International funding / Green funds
There are limited cost-effective funding terms available for Rand funding available from these types of funders.
Green funds mostly provide Euro- or USD-denominated funding.
The cost to hedge this foreign currency exposure through local banks generally negates any savings or competitive advantages.
Possible solutions to overcome the funding constraint:
A combination of ZAR- and USD-based energy tariffs should be considered, especially for private sector clients that have earnings in foreign currency to increase liquidity within the market. These foreign currency-based earnings will act as a natural hedge for the USD-based component of the tariff.
Leverage the funds to provide "first loss guarantees" which will provide additional credit enhancement to Rand-based funders to extend counterparty risk and / or tenor extension.
Consider credit insurance policies that can also provide credit enhancement. This is more common in the rest of Africa, but the opportunity also exists in South Africa.
Harnessing international investors to provide hard currency-based funding. This may also require political risk insurance products. The portfolio effect will reduce the costs as the product will be required by many projects within South Africa.
Cresco's current experience:
Cresco is a project finance advisory firm and is actively assisting several buyers to procure renewable energy. It has viewed over 200 IPP bids on behalf of buyers over the past four years, many of these have had corresponding funding term sheets from funders.
Cresco, previously a MIGA agent, is active in the political and commercial risk insurance market and uses these financial products to improve fundability along with other benefits for its clients.
Conclusion:
Although the lack of liquidity is not yet tangible in the market, if the programmes mentioned earlier are rolled out, then this problem will become more pronounced. Proactive engagement with funders regarding innovative funding solutions now can go a long way in preventing a funding shortfall in the future.