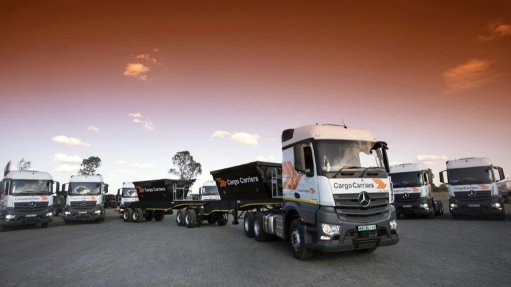 Cargo Carriers continues to invest in cutting-edge Mercedes-Benz Trucks technology to provide unrivalled transport logistics solutions to its customers.
In November 2019, the company took delivery of 14 additional Actros 2645/33LS Pure truck tractors. They have been deployed on a new contract for a mine in Mpumalanga and augment the 14 Actros 2645/33LS trucks that Cargo Carriers bought from Mercedes-Benz Trucks especially for this contract in June 2019.
The trucks are being used in combination with sophisticated Interlink side tippers with a 38t optimal capacity.
Cargo Carriers bought its first Mercedes-Benz trucks more than 60 years ago and will continue to invest in the original-equipment manufacturer's sophisticated technology. This is considering that it supports the transporter's very high Safety, Health, Environment and Quality standards. These are an imperative when operating in volatile and hazardous industries, such as gas, fuel, chemicals and mining.