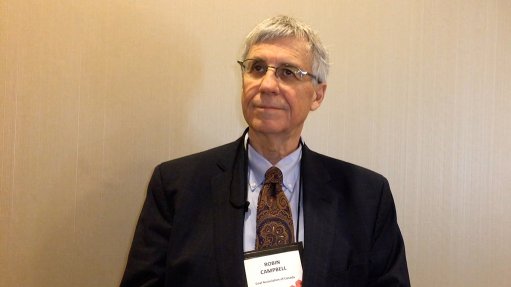 VANCOUVER (miningweekly.com) – The number-one issue Canadian coal miners are grappling with is the long timelines and uncertainty that project proponents are dealing with to construct new coal mines.
It is the biggest lobby issue on the desk of Coal Association of Canada president Robin Campbell. Watch the attached video as Campbell shares with Mining Weekly Online some of the prospects and challenges facing Canadian coal producers.
The coal industry is a significant contributor to the Canadian economy, and is responsible for nearly 42 000 jobs across Canada. Coal mining contributes C$5.2-billion in direct and indirect impacts to the economy annually.
The Coal Association of Canada is a national membership organisation representing the coal industry and those affected by it, including miners, unions, shippers and municipalities.