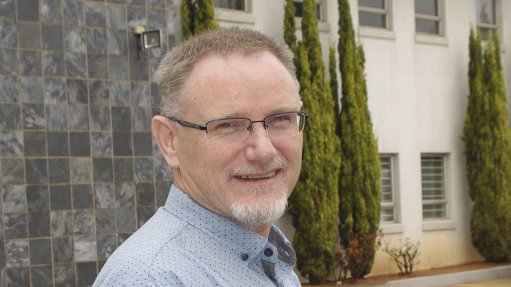 NEIL CAMERON The design and manufacturing of all the equipment that Johnson Controls provides is based on constant innovation to ensure more efficiency
With such a strong business case for energy efficiency and renewable energy, energy solutions provider Johnson Controls area GM Neil Cameron says South African companies do not have an excuse for not investing in greener buildings.
"With the global trend of energy efficiency evidencing a move towards a more sustainable future, South African companies need to act now to take full advantage of the significant financial benefits of lower energy consumption while helping to preserve the environment and drive economic growth and job creation in our communities."
In addition to contributing to a more sustainable environment, he notes, there are many other benefits to energy efficient buildings, such as the positive effect on a business's brand and reputation with investors, customers and employees.
"There is a feel-good factor to knowing that a business is concerned with the environment," he adds.
Cameron notes that between 60% and 75% of all of the energy consumed in South Africa stems from buildings. In a corporate building, between 45% and 55% of the building's energy is consumed by the air-conditioning system.
"If you want to make the biggest impact on a building and its energy consumption, air conditioning is the place to start. Air conditioning is bigger than just a component, as you need to ensure that the building is sealed properly and that the system has been designed properly to ensure that all the components are working together as one complete unit," he explains.
Johnson Controls operates within this space, as the company provides solutions for lower- energy consumption in buildings, Cameron says, adding that there is a lot of technology today that was not available five or ten years ago.
One of the products that the company provides is its YCM2 chiller, which is based on a few different technologies that include variable-speed drives (VSDs).
"Most people don't include VSDs in their products because of the cost; however, we manufacture our own drives so that the cost can be minimised to a tenth of the cost of a retrofitted VSD," Cameron adds.
He explains that including VSDs mean a building's energy load is reduced, and so too the costs.
The YCM2 chiller also has a magnetic bearing, which means that there is absolutely zero friction on a compressor. When the VSD spins, it gathers momentum and continues to spin, which not only promotes energy efficiency but also results in the product lasting, as maintenance is not required in terms of changing the bearings or oil on a VSD.
"The majority of the projects that the company is working on currently are [particularly focused on] energy efficiency. "The design and manufacturing of all the equipment that Johnson Control provides are based on efficiency and constant innovation to ensure more efficiency."
Cameron says that the company's research and development team includes technical specialists who test the products it provides and assess performance in terms of energy efficiency and the impacts that these products have.
He also notes the, in South Africa, people still consider energy as a developing career field: "There are far too few energy managers in South Africa, compared with the demand for energy and energy efficiency. Because energy efficiency is still new, people weren't aware of it before, as South Africa, in previous years, had some of the cheapest electricity in the world."
According to Cameron, pursuing a career as an energy manager will gain significant momentum in the future.
"This career choice is [becoming popular], with energy managers and aspiring energy managers making a point of getting trained, and gaining experience in the latest trends and products," he concludes.