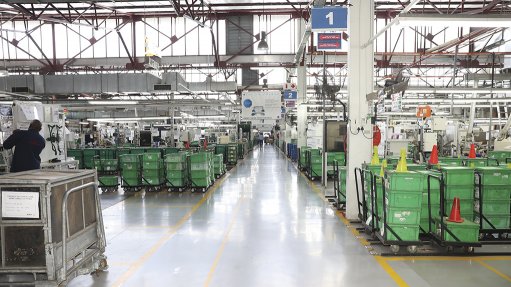 Bosch in Africa is integrated into the tapestry of the automotive industry in South Africa and has served the original equipment manufacturer (OEM) industry for more than 40 years. Bosch Brits, in the North West, manufactures electro-mechanical automotive components such as front wiper systems and starter motors, alternators, and brake callipers on behalf of its contract partners. The local automotive industry benefits from international advancements in technology from Bosch, which is a leading global supplier of automotive components and technology.
Its electronic plant offers printed circuit board assembly for both automotive and non-automotive use where quality is key. Production complies with all automotive quality standards (ISO 14001:2015 and IATF 16949:2016).
The Brits plant also benefits from an expert import logistic competence, allowing logistic flow improvement with local currency invoicing, serving customers from Brits and other logistic hubs.
We are more than willing to support any localisation initiatives, unlocking the full potential of the local Automotive Production and Development Programme Phase 2.
If you are one of the following:
An OEM or a Tier-1 customer looking for an expert and local manufacturing partner to subcontract production of any electro-mechanic or electronic components,
A Tier-1 customer aiming to manufacture some Bosch products in your facility, taking advantage of your already existing manufacturing means,
A Tier-1 customer producing a local product that utilises a directly imported Bosch component, willing to find a locally produced or an imported alternative through our Brits plant logistics competence,
A South African automotive supplier expecting to enter a partner/supplier development programme regarding broad-based Black Economic Empowerment initiatives, then please contact our sales team.
We will evaluate and investigate all ideas to make the African automotive market grow. Contact us on bbmsa@za.bosch.com.
Bosch Automotive's presence in Africa also supports the future of mobility initiatives, such as electrification and connected service for mobility in all extended automotive sectors, including off-highway applications, two-wheelers, buses, trucks, MSP, LSP, etc.