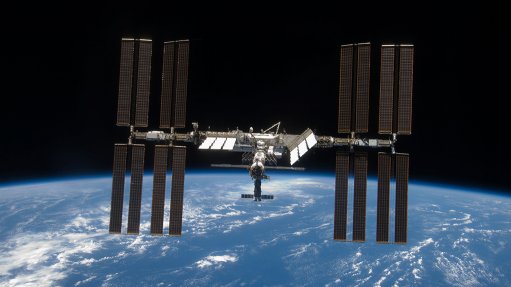 The International Space Station
Photo by: Nasa
US aerospace giant Boeing has been contracted by the US National Aeronautics and Space Administration (Nasa) to construct six new and additional solar arrays for the International Space Station (ISS). These will increase the ISS' power supply by 20% to 30% and so allow it to undertake greater research and commercial activities. Boeing is the prime contractor for the sustainment of the ISS and also manufactured two International Docking Adapters for the station.
The new arrays will measure 19 m by 6 m and will produce a combined total of 120 kW of electricity. This would be enough to power more than 40 average American homes. The delivery of the new arrays will start later this year.
"When it comes to game-changing research and technological development, the space station is currently hitting its stride," highlighted Boeing ISS VP and programme manager John Mulholland. "These arrays, along with other recent upgrades to the station's power system and data-transfer speed, will ensure that [the] ISS remains an incubator and business model in the commercial space ecosystem for the coming decades. Access to this unique lab will continue to pay off as researchers study the challenges of future deep-space exploration and make discoveries that improve life on Earth."
The structure for the new arrays will be built by Santa Barbara, California, based company Deployable Space Systems. This enterprise also made the structure for the prototype of the new arrays, which was tested on the ISS in mid-2017. The structure includes the canister and frame that will unfurl the arrays after they are installed on the ISS and then hold them in place.
The solar arrays will be fitted with XTJ Prime solar cells, developed and manufactured by Boeing subsidiary Spectrolab (also based in California, in the Los Angeles suburb of Sylmar). These will be some of the most powerful solar cells ever launched into space, and will also be fitted to Boeing's CST-100 Starliner crewed spacecraft (intended for commercial crew transport to the ISS, in competition with SpaceX's Crew Dragon).
"The XTJ Prime space solar cells are much more efficient than any of their predecessors and are fit to support the cutting-edge research being done aboard the [ISS]," affirmed Spectrolab president Tony Mueller. The company was also responsible for the original solar arrays installed on the ISS.
Studies by Boeing have established that the ISS could be safely operated beyond 2030, if Nasa and its international partners in the station wished to do so.