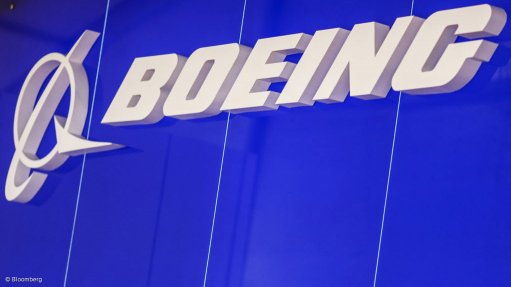 Photo by: Bloomberg
US aerospace giant Boeing announced on March 23 that it was temporarily suspending production at its facilities in the Puget Sound area of the US state of Washington. The suspension would start on March 25 and would run for 14 days.
The decision was taken following the proclamation, that same day, of a state-wide lockdown order by the State's Governor. It was also the result, Boeing stated in its press release, of its own ongoing assessment of the increasingly rapid spread of Covid-19 in the region. (On March 22 the Seattle Times reported that a Boeing employee, working on the 787 line, had died from Covid-19.)
"This necessary step protects our employees and the communities where they work and live," stated Boeing president and CEO Dave Calhoun. "We continue to work closely with public health officials, and we're in contact with our customers, suppliers and other stakeholders who are affected by this temporary suspension. We regret the difficulty this will cause them, as well as our employees, but it's vital to maintain health and safety for all those who support our products and services, and to assist in the national effort to combat the spread of Covid-19."
The Puget Sound area includes the cities of Seattle, Everett and Tacoma. Boeing has two giant commercial aircraft production plants in the region, one at Everett and the other at Renton (the latter reportedly the largest building in the world). Everett produces Boeing 777s and 787s while Renton builds Boeing 737s. The company workforce at Everett numbers some 30 000 and that of Renton about 12 000, reported Seattle-Tacoma local TV station KOMO News. But Boeing has other facilities in the area as well.
Boeing stated that those workers who could work from home would do so. Those who could not would get ten days paid leave – which was twice the period provided for by company policy – which would cover the 14 calendar day production halt.
The company was acting to reduce to a minimum the suspension's effect on the delivery of its space and defence programmes. The aim was to maintain the readiness of its defence clients to perform their key missions. Crucial distribution functions that supported government, airlines, and maintenance, repair and overhaul operations would be continued.
"We will keep our employees, customers and supply chain top of mind as we continue to assess the evolving situation," assured Calhoun. "This is an unprecedented time for organisations and communities across the globe."