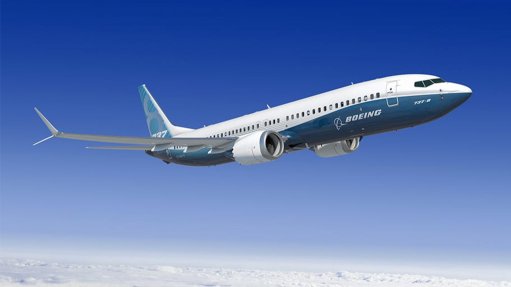 Boeing 737 MAX
Irish low cost carrier Ryanair and US global major aerospace group Boeing announced on Thursday that the airline, which is Europe's largest, had ordered 75 more 737 MAX single-aisle airliners. This is the first new order for the type since it was grounded in March 2019, as a consequence of two fatal accidents that killed 346 people.
Last month the US civil aviation regulator, the Federal Aviation Administration, rescinded its grounding order. In late November, the Brazilian civil aviation regulator, best known by its Portuguese acronym ANAC, also rescinded its grounding order for the 737 MAX. The European Union Aviation Safety Agency (which has jurisdiction over Ryanair) has indicated that it will rescind its grounding order in January (the necessary preliminary processes for this are under way).
"We are gratified that Ryanair is once again placing its confidence in the Boeing 737 family and building their future fleet with this enlarged firm order," affirmed Boeing president and CEO Dave Calhoun. "Boeing remains focused on safely returning the full 737 fleet to service and on delivering the backlog of airplanes to Ryanair and our other customers. We firmly believe in this airplane, and we will continue the work to re-earn the trust of all of our customers."
As with its previous orders for the 737 MAX, the low cost carrier is acquiring the 737-8-200, which is a higher capacity version of the 737-8 (737-8 has always been the official designation of this model of the MAX, the other versions of the MAX that have been developed being designated 737-7, 737-9 and 737-10). The 737-8-200, for which Ryanair was the launch customer (placing its first order for the type in late 2014), can accommodate up to 197 passengers.
"Ryanair's board and people are confident that our customers will love these new aircraft," stated Ryanair group CEO Michael O'Leary. "Passengers will enjoy the new interiors, more generous leg room, lower fuel consumption and quieter noise performance. And, most of all, our customers will love the lower fares, which these aircraft will enable Ryanair to offer starting in 2021 and for the next decade, as Ryanair leads the recovery of Europe's aviation and tourism industries."
"Ryanair will continue to play a leading role in our industry when Europe recovers from the Covid-19 pandemic and air traffic returns to growth across the continent," opined Calhoun. "As soon as the Covid-19 virus recedes – and it likely will in 2021 with the rollout of multiple effective vaccines – Ryanair and our partner airports across Europe will – with these environmentally efficient aircraft – rapidly restore flights and schedules, recover lost traffic and help the nations of Europe recover their tourism industries, and get young people back to work across cities, beaches and ski resorts of the European Union," highlighted O'Leary.