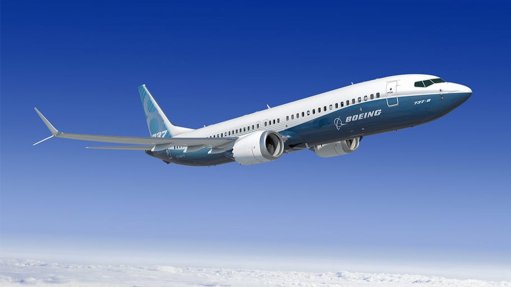 The Boeing 737-8 version of the 737 MAX
Photo by: Boeing
The US civil aviation regulator, the Federal Aviation Administration (FAA), on Wednesday rescinded its order grounding the Boeing 737 MAX single-aisle airliner. The aircraft had been grounded since March 2019, as a consequence of two fatal accidents that killed 346 people.
This decision will allow US airlines, and other airlines under FAA jurisdiction, to carry out the necessary activities to bring their 737 MAXs back into service. It will also allow Boeing to resume deliveries of the airliner, of which two versions, the 737-8 and the 737-9, were in service before the grounding order. There are also smaller 737-7 and larger 737-10 versions, neither of which had entered service when the type was grounded.
"We will never forget the lives lost in the two tragic accidents that led to the decision to suspend operations," assured Boeing CEO David Calhoun. "These events and the lessons we have learned as a result have reshaped our company and further focused our attention on our core values of safety, quality and integrity."
The FAA has issued an Airworthiness Directive stating what airlines have to do before they can bring their 737 MAX aircraft back into service. The required steps include the installation of improved software, ensuring that wire separation modifications have been completed, new training for the pilots and making certain that the aircraft are properly brought out of their current long-term storage condition.
Boeing itself has made major internal changes. It has brought more than 50 000 engineers into a single organisation (which incorporates a new unit, Product & Services Safety, which unifies responsibility for safety across the whole of the group). It has also given engineers greater authority to augment safety and quality and the group has also adopted greater transparency and speed in identifying, diagnosing and solving issues. Further, it has adopted the latest design processes, thereby achieving higher levels of first-time quality.
But, although the FAA's announcement was very important, the 737 MAX was effectively grounded worldwide and the other major civil aviation regulators have not yet rescinded their grounding orders for the aircraft. "The FAA's directive is an important milestone," noted Boeing Commercial Airplanes president and CEO Stan Deal. "We will continue to work with regulators around the world and our customers to return the airplane back into service worldwide."