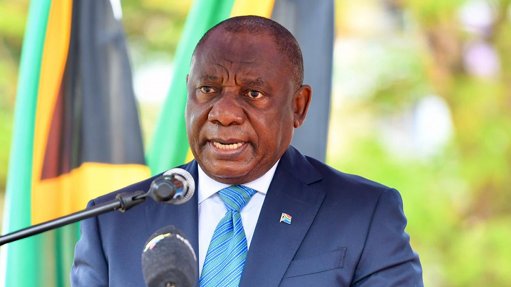 President Cyril Ramaphosa
Business Leadership South Africa (BLSA) CEO Busi Mavuso has welcomed President Cyril Ramaphosa's announcement of a new policy document to ensure that the public service is free of corruption.
Ramaphosa announced on Monday the draft National Implementation Framework, which calls for the depoliticisation of public service and which aims to insulate government departments from politics.
Public consultations on the new framework have been underway for two weeks and Ramaphosa is urging South Africans to be part of the public consultation process through the National School of Government's website.
Mavuso commended Ramaphosa for taking a tough stance on graft.
"It's also commendable that he explicitly stated that the men and women who serve in the public service should be committed to upholding the values of the Constitution and faithfully serve no other cause than that of the public," she said and urged Cabinet to acknowledge that the public service is riddled with corruption.
She stated that the public sector had a pervasive skills shortage that, in turn, affects the efficient and effective delivery of quality services.
She said government needed to train and upskill people or recruit qualified officials.
A zero-tolerance approach to corruption is needed for growth and economic development, Mavuso said.
"The promise by the President to capacitate public servants to play their role in driving development and consolidating democracy is a step in the right direction and will definitely bolster and strengthen the public service. As business we reiterate that we need a functioning state in partnership with business, labour and civil society to win the war against this malfeasance," she said.