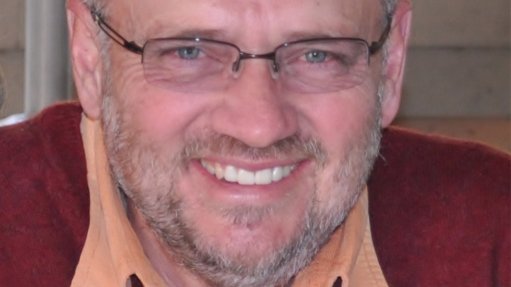 HARRY VAN HUYSSTEEN Personalised services to support daily commuting is an opportunity for operators to grow new revenue streams
Big data systems can ease the transit flows for millions of daily commuters and unlock huge economic value, says information and communication technology subsidiary T-Systems South Africa transport industry subject matter expert Harry van Huyssteen.
Initial use of big data systems will involve planning urban commuter networks. The use of Internet of Things devices, sensors and geolocation technology can reveal essential information regarding the whereabouts of people, where they are going and how long it is taking them, besides other information.
With this information, it is possible to plan public transit systems to match commuter needs. Detailed information reveals insights at a very granular level – like the number of train carriages required at certain times of the day – to ensure the optimal allocation of resources.
Sensors embedded in physical equipment stream data back to a central hub and provide authorities with insights into key metrics – such as commuter volumes at certain times of the day, or average waiting times or delays, which also enable predictive analytics and preventative maintenance, explains Van Huyssteen.
"Maintenance-orientated sensors on physical equipment provide an early warning of when components are likely to malfunction – improving uptime and reducing the chances of leaving commuters stranded," he highlights.
Rail and bus operators can begin their adoption of these technologies with sensor technology and big data analysis to meet the most pressing issues of component failure and breakdowns, such as monitoring components that take the longest to fix and cause the most disruption to customers.
Further, data gathering allows for rapid response to accidents or incidents. Alerts can be automatically sent to police and emergency services, who can speed up the process of clearing the incident and get traffic moving. Alternative routes can be suggested to travellers through mobile alerts or digital signage, with all existing systems used collectively to assist emergency services and commuters.
Similarly, personalised services to support daily commuting is an opportunity for operators to grow new revenue streams, such as a taxi system that uses basic sensors, linked to a short-message service platform, to keep commuters updated.
Information alerts can be sent only to those who would need to be informed about a specific issue, reducing costs and improving impact of communications, says Van Huyssteen.
"With these big data foundation blocks, we can solve higher-level issues, such as pulling together schedules and real-time data from various public transport operators – buses, taxis, trains, ride sharing and car pooling – to present commuters with an integrated view of transit networks," he adds.

"In public transport, we have been slower to see the potential for big data to improve the daily commute for millions of South Africans. However, big data will be central to finding strategies that work to address our unique transport challenges," Van Huyssteen concludes.