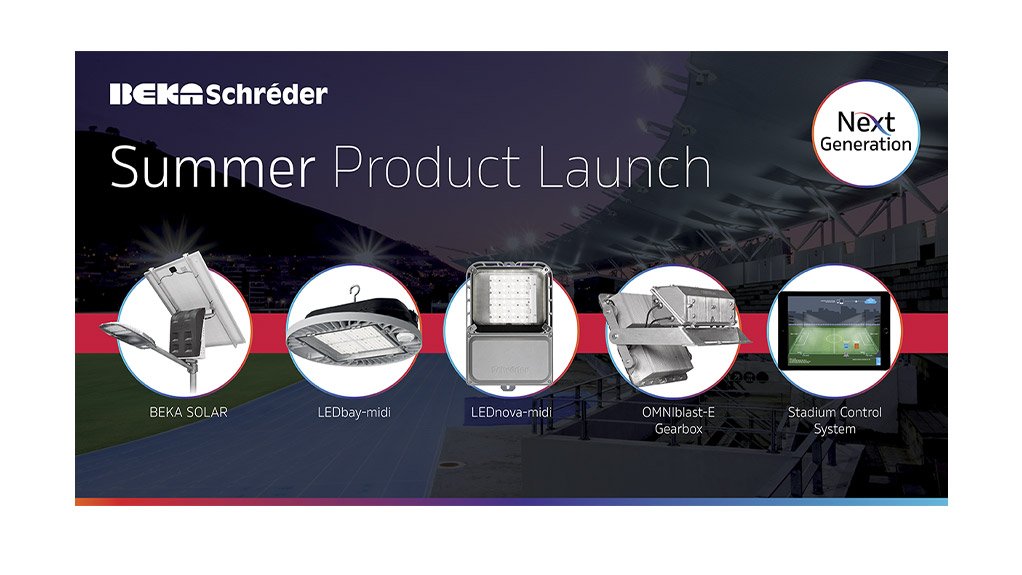 BEKA Schréder is excited to announce the launch of the Next Generations of a range of popular LED luminaires and control systems. Due to ongoing technological advancements, the following products have been launched:
BEKA SOLAR: The BEKA SOLAR has been optimised to offer the most customizable solar solution for road and urban applications. Various battery technologies are available to meet specific customer requirements. The BEKA SOLAR, combined with the ZIYA luminaire, provides a reliable lighting solution with a high Ingress Protection level (IP 65) that withstands high ambient temperatures and vandalism (IK 10). The ZIYA range is a sustainable off-grid performer with a superior lumen/watt ratio.
LEDbay: With the 2nd generation LEDbay, BEKA Schréder offers the leading luminaire for lighting industrial facilities with a minimised total cost of ownership. More efficient and light in weight, it delivers the best solution on the market today for lowbay and highbay applications.
LEDnova: The next generation LEDnova-midi now incorporates a unique thermal concept on the control gear compartment. The LEDnova's slim and unique design is optimising the thermal operating environment around the LEDs enabling the long useful lifetime (100 000hrs, L90) and low maintenance. It is available for Emergency and Zoned applications.
OMNIblast-E – new gearbox: The new construction of the gearbox provides a better thermal dissipation and mounting options to optimise any installation. This new gearbox is only applicable to the OMNIblast-2-E and OMNIblast-3-E.
Stadium Control System: BEKA Schréder's new Stadium Control System is a tailor-made, DALI-based control system specifically designed to control, switch or configure stadium luminaires for the correct light at the right time. It offers remote control via smart phone or tablet using internet connection, or Bluetooth wireless control via smart phone or tablet.
BEKA Schréder is proud to offer an ever improving and expanding range of high-quality LED luminaires. BEKA Schréder locally develops and manufactures LED lighting products, designed and suitable for local conditions.