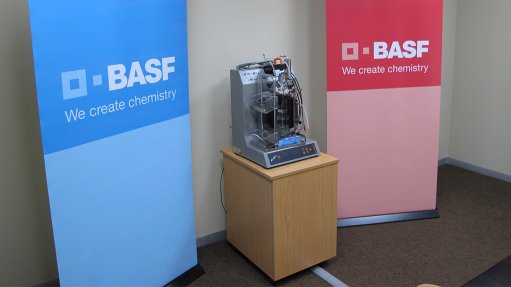 BASF in partnership with the Durban University of Technology (DUT).
The world's leading chemical company, BASF recently donated three fermentation systems and Erlenmeyer flasks, for cultivation of microorganisms and useful by-products, to the Department of Biotechnology and Food Technology at the Durban University of Technology.
"The equipment is needed for both undergraduate teaching as well as for research activities conducted by postgraduate students and will certainly alleviate the shortage of such equipment in the Department. We are absolutely thrilled to receive this donation and we look forward to further initiatives with BASF", said Professor Kugen Permaul, Head of Department.
BASF strongly believes in science for sustainable development and improved quality of life, which is part of its core values. Supporting the Biotechnology and Food Technology Department is a perfect fit with BASF. According to Site Manager, Doug Shewell, collaboration with educational institutions such as the DUT is a fundamental responsibility of all corporate citizens. "We have a long association and collaboration with the DUT Biotechnology Department with some former and also current students having worked for our company and we hope the collaboration will continue for many years to come," he said.