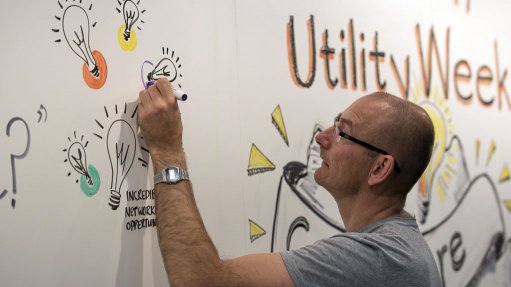 RECOGNITION Being a finalist verifies excellence in the nominee's business and proves leadership in either the energy or water industry
The fourth edition of the yearly African Utility Week (AUW) Industry Awards will once again honour pioneering utilities, projects and people in the energy and water industry on the continent during the AUW event, on May 17, at the Cape Town International Convention Centre.
Award categories vary from Energy and Water Utility of the Year awards and a Young Energy Leader award to the Outstanding Woman of the Year in Energy/Water award.
There are also new categories that will reflect the latest developments and evolution of the energy and water sectors, including Small-Scale Sustainable Energy Project under 5 MW, Innovative Technology of the Year, Deal of the Year, Information and Communication Technology (ITC) and Gas- to-Energy Project of the Year.
These prestigious industry awards will be presented during a gala dinner that will welcome 800 of Africa's most distinguished energy and water industry professionals to recognise those that represent a benchmark of excellence for the industry.
Entries for nominations for the awards closed on March 17 and the public was invited to nominate themselves or colleagues and projects that had made outstanding contributions to the energy and water sectors.
According to the AUW event organisers, being selected as a finalist verifies excellence in the nominees' business and proves leadership in the industry.
Finalists receive recognition from the energy/water industries and, as a result, it secures a competitive edge as a business and creates brand awareness in the marketplace.
The Categories
The Lifetime Achievement award is presented to an individual for prolonged and consistent achievements who has made a significant contribution to the development and future of the energy/water industries during his or her career.
The nominee can be from a utility, public or private company and should be someone who has helped to achieve strategic advancement of the sectors by proactively sharing knowledge, encouraging the adoption of new technologies or establishing exemplary financial governance practices in the energy/water sectors in Africa.
The Outstanding Contribution award for energy and water respectively, celebrates the accomplishments of an individual in a senior position from a utility, public or private company who has displayed passion and commitment to the energy/water industry respectfully, while also demonstrating leadership, vision and success.
The Outstanding Woman of the Year award celebrates a woman in the energy/water industries for outstanding achievements who has made a contribution to and impact on the sector, whether from a utility, public or private company.
The Young Energy Leader award recognises a person under the age of 35 from a public or private company who has made an outstanding contribution to the energy/water sectors. This young professional should have commendable career achievements to date and already be playing a leading role in their sector.
Further, there are organisational or project awards such as the Power/Water Utility of the Year awards respectively, which recognise a power utility in Africa that has excelled in any one or more of the following fields: service delivery, project roll-out, technology roll-out, revenue protection measures, loss reduction, grid integration and energy sources, as well as company contribution to sector growth, demonstrated expenditure reduction, increased capacity to deliver services and revenue collection, completion of infrastructure development or sustainable maintenance projects.
The Large-Scale Renewable Energy Project award goes to a project over 10 MW in size, completed by an African utility, off-grid producer, independent power producer, government or investor.
The Small-Scale Sustainable Energy Project award goes to a connected sustainable energy project under 5 MW in size, providing electricity for either a commercial or rural electrification setting.
The Innovative Technology of the Year award will acknowledge a business that has achieved commercial success from energy- focused advanced technology, research or developing products, services or solutions relevant to the energy sector.
The Deal of the Year award will recognise an outstanding energy deal that reached financial closure between January and December last year.
The ICT Excellence award provides a platform to recognise utilities from across Africa that have used ICT to improve the lives of all its customers as well as to citizens of the country. The award aims to promote successful deployment and application of innovative ICT solutions and services that have contributed improvements in service delivery and utility efficiency.
The Gas-to-Power Project of the Year award recognises companies which are not only pioneers in the gas-to-power space, but also those who have contributed to the commercial and industrial development of the country through innovation and creativity, resulting in a positive societal impact.
Judging Panel
AUW gathered various energy/water sector experts to judge nominees, including Africa Energy Services Group CEO Albert Butare, Ghana Energy Consult CEO Alex Osei, Renewable Energy Holdings CEO Anton-Louis Olivier, Gigawatt Global cofounder Chaim Motzen and Energy Commission of Nigeria research officer Daniel Chimaobi.
Other judges include Green Cape business analyst Jack Radmore, Department of Energy chief director Jacob Mbele, Ngali Energy consultant Leonard Kassana, and various other academic as well as industry experts across the African continent.
Every judge out of the 21 judges on the panel is given a maximum of two categories to critique. All submissions and scores from the judges are submitted by AUW-approved independent auditing firm Mazars.
The judging process is fair and transparent as the judges are not allowed to score their own company or companies affiliated with their own company.