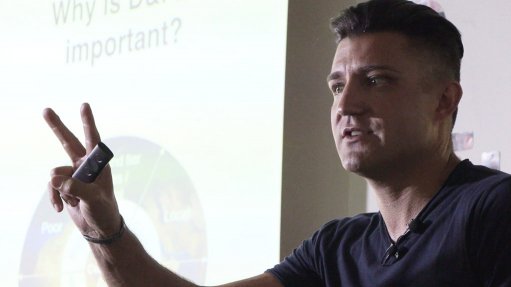 AutoTrader CEO George Mienie
The 2021 AutoTrader Mid-year Industry Report reveals that online vehicle searches on AutoTrader have reached a new record.
Covering the period from January 1 to June 30, 2021, the report notes a new record of more than 319-million online vehicle searches, representing 44% growth year-on-year.
The report shows that BMW is the most searched for, and also the most viewed used car brand on the AutoTrader platform.
The most searched for model is the Toyota Hilux bakkie. It's also the most enquired on vehicle.
The Volkswagen Golf GTI is the most searched for individual vehicle variant.
The report also shows that sport-utility vehicles have the highest number of body type searches.
According to the report, Toyota is the most enquired on brand, with the most listed car the Volkswagen Polo.
Also of interest is that the average price of a used vehicle was R389 145 in the first half of the year, with an average mileage of 77 830 km.
This is a massive jump from the second half of 2020, when the average used-car price was R312 794, at an average mileage of 70 429 km.
The latest AutoTrader report has added a new focus on battery electric vehicles (EVs).
In 2020, 92 EVs were sold in South Africa. Currently, there are five EV models available in the market, with only four of these still available to buy new, with the exclusion of the Nissan Leaf.
But this is set to change, says AutoTrader CEO George Mienie.
In total, more than 285 000 searches for EVs were conducted in the first six months of 2021 on AutoTrader, indicating an increase of more than 211% compared with the same time a year ago, albeit off a low base.
Mienie says the increase is primarily the result of the Porsche Taycan and Mini Cooper SE entering the South African electric landscape, as well as increased education on EV technology.
In the last six months, the AutoTrader report shows that the BMW i3 received the highest consideration when it comes to AutoTrader users, with a 39% share in EV searches (111 450 searches) with the Porsche Taycan closely behind with a 37% share (104 452 searches).