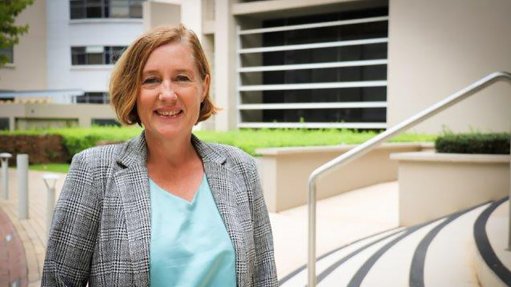 Kate Roper
Engineering, design and advisory company Aurecon is collaborating with the South African government and assisting where it can during the national lockdown as the country strives to curb the coronavirus outbreak in the country.
"Over a million people worldwide have been infected with the coronavirus. Luckily, in our country and on the continent, measures have quickly been put in place to slow the pace and mitigate the impact of the pandemic.
"Our continent faces a crisis. As engineers, designers, advisers and consultants, now is the time to help our clients to safety in any way possible," says Aurecon Health and Education client director Kate Roper.
Aurecon, which is rebranding as Zutari, notes that half of the world is now in lockdown.
"In crisis situations, we have the opportunity to overcome challenges. In this regard, Aurecon has been supporting our government during the crisis and assisting it in being proactive during a critical time in our country – and the world's – history," Roper highlights.
The Gauteng Emergency Medical Services (GEMS), in Midrand, is using Aurecon's GEMC3 emergency readiness system, usually used to deploy ambulances, to monitor Covid-19 patients.
Aurecon has updated the system to specifically track Covid-19 cases. This allows patients to stay at home while medical teams check up on them every day, and record their vital signs on GEMS.
An Aurecon industrial engineer is providing project management support and supply chain governance for the R100-million SPIRE fund established by RMB and First Rand Bank.
SPIRE is aimed at accelerate the scaling of South Africa's Covid-19 critical-care capacity and supporting its medical structures and resources.
Meanwhile, the Department of Basic Education (DBE) is using Aurecon's Education Facilities Management System to capture and report on the status of school infrastructure and learner numbers.
The Aurecon Programme Advisory unit, which is seconded to the DBE, has prepared lists of schools and hostels that could be used as temporary healthcare facilities should the Covid-19 pandemic result in large numbers of patients that need care outside of their homes.
Aurecon is also providing advisory support to the national Department of Health on the provision of temporary facilities; how to convert buildings into healthcare facilities, healthcare worker hostels, quarantine sites; and how to upgrade existing hospital space into intensive care units and high-care units.