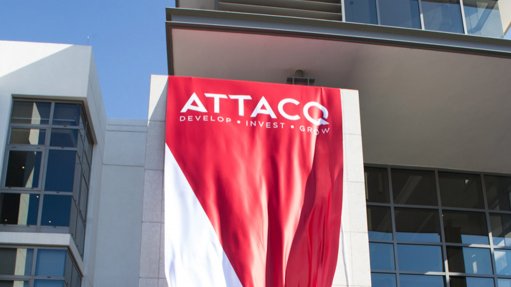 JSE-listed real estate investment trust (Reit) Attacq has reported strong distributable income growth from its South African operations for the financial year ended June 30
However, group distributable income decreased by 35.9% year-on-year to 46.8c a share.
This was mainly owing to no dividend income having been received from JSE-listed MAS Real Estate during the financial year.
The company has a 6.5% shareholding in MAS, after reducing its stake from 20.7% in the year under review for R1.4-billion. MAS will again pay a €0.0593 dividend in the coming months.
Distributable income from Attacq's Waterfall City asset increased by 30.6% year-on-year to 33.3c apiece, mainly owing to rental income earned from newly completed developments and lower rental discounts compared with the prior financial year.
The rest of the company's South African operations reported a 9.1% increase in distributable income to 16.8c apiece.
The Reit resolved to not pay a final dividend for the 2021 financial year to optimise its capital structure for development capacity.
CFO Raj Nana says the company is on a de-gearing mission, having reduced its gearing ratio to 43.3% in the financial year under review, compared with 45.7% in the prior year, so the Reit does not want to opt for debt to undertake further development.
He adds that the company will consider resuming a dividend in the 2022 financial year, but it intends to first further improve its gearing position.
Attacq improved its liquidity to R1.7-billion at year-end.
Attacq in the year under review improved the occupancy level in its South African portfolio to 95.2%, from 93.6% in the prior financial year, while its collection rate improved to 101.5%.
"Other" investments recorded a distributable income decline from 31.1c apiece to 3.3c apiece, illustrating the impact from the company not receiving dividends from its investment in MAS.
Attacq's portfolio was valued at R22.6-billion in the reporting year, compared with R24.6-billion in the prior financial year, with Waterfall City comprising 63% of the portfolio value and the vast majority of the company's distributable income.
The Reit sold R2.6-billion worth of assets in the period under review, including 2 Eglin road, in Sunninghill, MAS shares and Deloitte's head office in Waterfall City.
The company's net profit from property operations was unchanged over the two financial years at R1.4-billion. On a like-for-like basis, net operating income increased by 1.4% year-on-year.
CEO Jackie van Niekerk explains that the Reit's real estate portfolio focuses on smart, safe and sustainable precinct-based hubs, with a quality development pipeline, unlocking unique opportunities within Waterfall City.
Attacq's high-quality South African real estate portfolio consists of retail-experience hubs (retail), collaboration hubs (office and mixed-use), logistics hubs (light industrial) and hotels.
In keeping with an uncertain operating environment amid Covid-19, chief investment officer Peter de Villiers notes that the company considers office space becoming more a place of collaboration, with a hybrid working mix becoming more prevalent.
To this end, the company focuses on selling a value to clients, not just square metres.
"We think differently about real estate through our quality precinct-focused hubs, including the development of Waterfall City into a smart, safe and sustainable city," De Villiers says.
Specifically, Waterfall City is a 2 200 ha development, with a total market value of about R50-billion. In the year-to-date, Attacq has completed 22 325 m2 of development at the site, while effective gross leasing area under construction is 38 087 m2.
There is still 19 333 m2 of development in the pipeline.
"The ability not just to embrace change, but to optimise for it, is imperative for any business seeking sustainability in our dynamic environment. All over the world, consumer behaviour evolves as people demand more from their brands and their communities.
"The pandemic has seen a seismic shift in the need for connectedness in safe spaces and Attacq has responded by creating retail-experience hubs. Here, we provide an optimised client mix – a space where people connect and benefit from on-demand services, collection points and loyalty rewards," Van Niekerk states.
In conclusion, she notes that it has been another year of flux for the real estate sector in South Africa – and across the globe. The Covid-19 pandemic continues to impact businesses and people alike, bringing with it a need for flexibility, forward-thinking and the imperative to understand client and customer challenges more deeply than ever before.
"While Attacq has remained focused on delivering on the financial and operational strategy, and we are extremely gratified to see this flow through in company performance, it is our team's ability to roll with the punches and adapt at pace that has helped us keep moving forward so steadily."