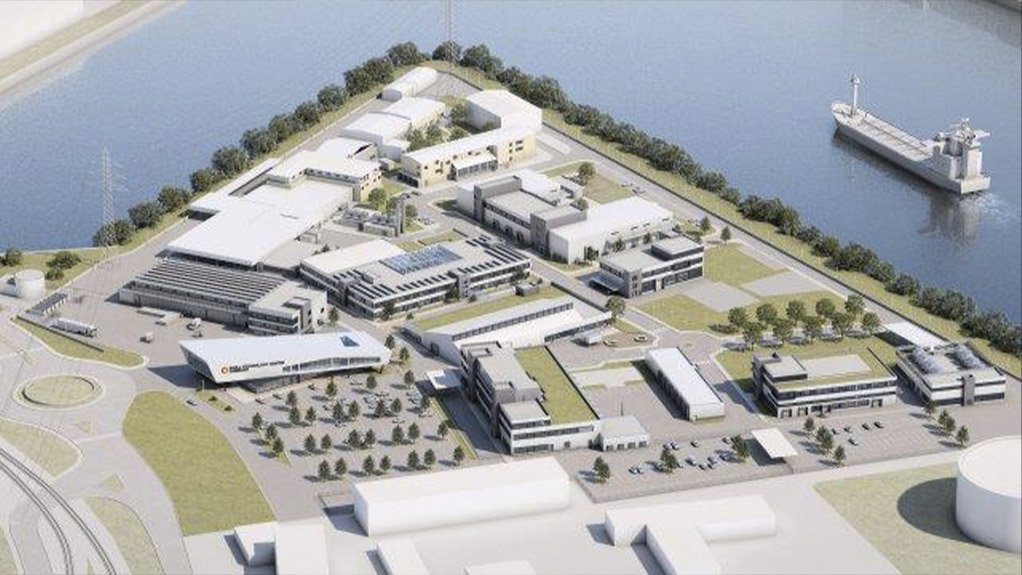 Globally-trusted infrastructure consulting firm AECOM fosters a multidisciplinary environment in which architects and engineers work side by side. "It is a very collaborative approach and creates a lot of value in the early stages of a project, while saving time and intervention further down the road," comments Melissa Truscott (PrArch MSAIA), Director: Architecture (Africa). Traditionally, architecture practices operate with architects in a standalone studio environment, engaging engineers once the design achieves client approval.
Truscott effectively manages AECOM's architecture business in the Africa region, working with three teams in Durban, Centurion and Cape Town. The architecture business unit forms part of Buildings + Places, and mainly carries out design and interior design work for the successful delivery of a range of multidisciplinary projects. It functions as a single combined practice that is 16 people strong, ranging from highly experienced architects to senior technologists, more junior team members and interns.
Buildings + Places sits alongside Programme and Cost Consultancy (PCC), which are the quantity surveyors and project managers, along with the civil and infrastructure engineers. "Many might find it surprising, but our team find it fascinating to get involved with industrial and infrastructure projects, which are essentially the bread and butter of the architecture team," highlights Truscott. For example, from a design point of view, a manufacturing plant is a generally massive and complex structure involving extensive collaboration, problem-solving and new technologies.
The advantage of such a multidisciplinary environment is that there is also a lot more understanding between engineers and architects. "The former learn that architects are not just designers; we add huge value from the outset, pulling the team together and helping the client to visualise the various options available," stresses Truscott. Another client advantage is having a single interface, in addition to cost- and time-saving benefits derived from the largescale adoption of cloud-based design and construction management software to work together in real-time to solve design challenges and deliver projects.
"Covid-19 has accelerated the uptake of digital technologies in our industry," acknowledges Truscott. She adds that this was a seamless transition for AECOM, as it had been operating in that space for a while. "What we are seeing now, which is really gratifying, is that many of our clients, contactors and other consulting engineering firms are joining the digital revolution. Technological change in this area has been exponential, with the end result being that the entry level is now much lower."
A trend is an uptake in the use of 3D scanning of existing buildings using portable point-based cloud scanners. This data can then be transferred into a Revit model, allowing AECOM to provide an array of options using CGI or virtual reality so clients can literally see for themselves what the space or project looks like, and all options for changes.
"What is critical about these models is that they can be made as smart as you need them to be by the amount of information they contain. The smarter the model, the more user-friendly and intuitive it is. It also means that, from the jumping-off point of planning when no as-built drawings are available, for example, you can even use such models for facilities management once the building or project is operational," elaborates Truscott.
While new technologies such as drones provide a unique aerial perspective of project sites, these are generally not used on a daily basis. The digital tool probably deployed the most by AECOM is the HoloBuilder enterprise-grade construction progress management platform powered by 360° photo capture. "This tool gives our entire team access to current and historic 360° images of all parts of the site from wherever they are, and really assists in helping solve problems quickly without extra site visits," says Truscott. Trends such as machine learning and augmented reality have yet to deliver tangible benefits.
As for the move away from paper-based project and construction management, Truscott reveals that some major contractors are already requesting access to live BIM models in order to keep tabs on the progress of the consulting engineer. "They can actually access that model and take measurements and quantities from it in order to inform their own programmes and scheduling. This is exciting, and is really the way it should be as there is so much information embedded in these models, from the quantity of concrete in a single column to the ideal positioning and power requirements of an HVAC unit, for example."
Truscott concludes that AECOM's international work experience has meant strong exposure to the stringent standards adopted in the Middle East and Europe with regard to digital technologies and the higher level of detail required globally. "South Africa still has a long way to go. The uptake will increase as the understanding of the benefits that digital technologies brings deepens. It will definitely continue to shape the future of our industry for a long time still to come."