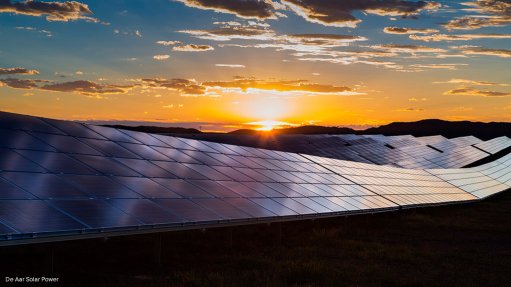 London-based advisory firm ARCH Emerging Markets Partners' Africa Renewable Power Fund will provide CrossBoundary Energy (CBE) with up to $16.5-million in equity funding.
This will help CBE develop and finance new commercial and industrial solar assets, which will, in turn, provide businesses across Africa with access to cheaper, cleaner power.
CBE operates more than 26 MW of solar photovoltaic (PV) projects on behalf of about 20 customers across seven African countries.
The company has pioneered the solar-as-a-service business model in Africa, through which corporate customers avoid upfront capital expenditure and instead enter into long-term solar service agreements.
Under these agreements, CBE finances, installs and operates solar assets, in partnership with local developers and solar contractors.
The investment by ARCH comes at a time when the International Energy Agency predicts a strong acceleration in the global adoption of distributed solar PV solutions.
The agency forecasts that distributed solar PV will account for almost half of the near-term growth in the overall solar PV market, with global installed capacity set to increase by more than 250% by 2024. The agency says this growth is driven by a continuing decline in system costs, which allows for greater electricity cost savings.
The ARCH investment will allow CBE to reach new markets and customers across Africa.
"Partnering with an industry-leading investor such as ARCH's renewable power fund highlights the proven viability of captive commercial and industrial solar projects in Africa.
"This commitment by ARCH's renewable power fund represents the first phase of a larger transaction that will allow us to take the commercial and industrial sector to scale across Africa, and, in doing so, reduce energy costs for our customers, create additional jobs within the solar sector and significantly reduce carbon emissions," says CBE chief investment officer Pieter Joubert.
ARCH Africa Renewable Power Fund MD William Barry adds that the offgrid segment is an important component of CBE's African renewable power mandate – as businesses and retail consumers alike seek reliable, cost-effective solutions to their electricity needs.
"Now that companies recognise the attractive project economics of distributed solar PV, we are confident that CBE's pipeline of projects will accelerate, and are delighted to be supporting their industry-leading management team as they expand their footprint across the continent."
ARCH is a subsidiary of African Rainbow Capital.