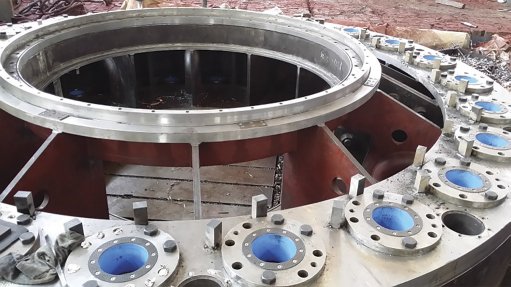 Canadian-based Thordon Bearings Inc. is the leading manufacturer of seawater lubricated propeller shaft bearings, grease-free rudder bearings, deck equipment bearings, shaft coatings and shaft seals for the global marine market.
Fitted to over 2 000 ships, Thordon seawater lubricated propeller shaft bearing systems eliminate oil leakage from stern tubes, provide excellent operational and bearing wear performance and offer lower in-service costs. Based on their proven performance in the cruise industry, Thordon's COMPAC propeller shaft bearings are now offered with a lifetime bearing wear-life guarantee.
Thordon is the first choice for maintenance-free and cost-saving performance for hydro customers across the world, in both rehabilitation and new turbine projects. ThorPlas-Blue bearings in wicket gate and linkage bearing applications are now offered with an unprecedented 15-year wear-life guarantee.
Pump repair shops, original-equipment manufacturers and end-users choose Thordon non-metallic grease-free bearings for the most extreme conditions, such as abrasive, corrosive, high-impact load and high humidity areas, as well as areas where bushings are difficult to maintain. The bearings are fully customisable, self-lubricating and offer dry startup and longer bearing wear life than traditional bearings, resulting in improved reliability and reduced life cycle costs.
Thordon pump bearings have been used in open and closed tube vertical pumps in a variety of applications, including power plants, pulp and paper mills, sewage and wastewater treatment plants, nuclear power plants, steel mills, oil and chemical refineries and shipyards.
Thordon offers in-house design, computer-aided design and its proprietary bearing sizing calculation program to correctly size bearings. Decades of experience allows Thordon to offer all the technical support required during the design, machining, installation and operational stages of a project.
Thordon systems and bearings are available through an extensive network of distributors worldwide. Alignment With Laser is Thordon's authorised distributor representing South Africa, Namibia, Zimbabwe and Kenya.