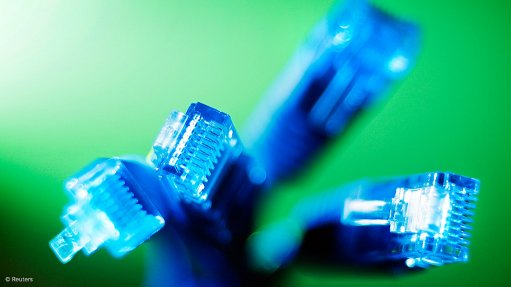 Photo by: Reuters
Internet protocol networking, ultrabroadband access and cloud technology specialist Alcatel-Lucent is preparing to deploy a 1 900 km fibre-optic submarine network offshore Angola.
The company's undersea cables subsidiary Alcatel-Lucent Submarine Networks was awarded the contract to develop the Sonangol Offshore Optical Cable (SOOC) with four landing connections planned along the Angolan coast.
The development phase of the critical infrastructure, which would reduce the cost-per-bit of data traffic delivery to Angola, was under way, with construction expected to start during the second half of 2016, the group said in a statement last week.
A high-speed connection would be established between the Luanda and Cabinda provinces to "fulfill national telecoms needs", with the project expected to enable better operational efficiency and optimise operational costs.
In particular, the SOOC undersea network would allow the country's oil and gas industry to benefit from large offshore data bandwidth with high availability, high reliability and low latency.
"After connecting Angola to the global network through several undersea cables, Alcatel-Lucent Submarine Networks is pleased to further contribute to the development of the Angolan fibre optical infrastructure.
"This award is a prime illustration that submarine fibre-optic technology is becoming the standard telecommunications medium for offshore assets," Alcatel-Lucent Submarine Networks oil and gas GM Yohann Bénard said.