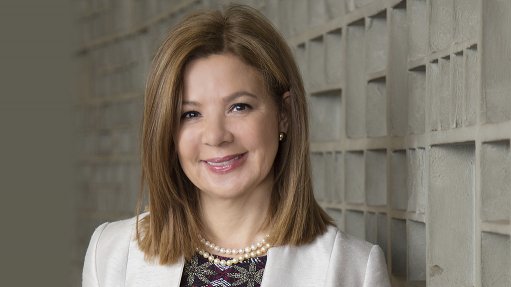 Wrenelle Stander
Photo by: AASA
The Airlines Association of Southern Africa (AASA) has announced that Wrenelle Stander will replace Chris Zweigenthal as the organisation's CEO. Stander's appointment will take effect in the middle of this month. Zweigenthal is retiring after 19 years in the post.
"Wrenelle, whose career includes extensive leadership experience in the public and private sectors of the air transport and energy industries as well as in the South African government, is the ideal choice to lead AASA and represent its members in its engagements on matters of common interest," said Zweigenthal. "As a former AASA chairperson, she is also familiar with the association and the kind of issues it takes up."
"Wrenelle is widely respected throughout the Southern African air transport industry and her ability to navigate and further enhance our relationships with all stakeholders will be a tremendous asset for AASA and our industry, especially as we grapple with the slow and painful recovery of [sic] the Covid-19 pandemic and the devastating impact that related travel restrictions have had for air transport, tourism, trade, jobs and livelihoods in our region," highlighted AASA chairperson Elmar Conradie.
Stander's involvement with the aviation industry started with her MBA thesis, which was entitled "The impact of deregulation on the European airline industry", which she undertook in the School of Business of the then Oxford Polytechnic (now Oxford Brookes University) in the UK. This followed her gaining a BA Honours degree at the University of Cape Town.
In the subsequent nearly three decades, she has worked mainly in the aviation, but also in energy, sectors, starting with an internship at British Airways (UK). Her career has included the following appointments – Chief Director: Aviation and Maritime Regulation, National Department of Transport; Deputy CEO South African Civil Aviation Authority; MD: Air Traffic and Navigation Services; MD Sasol Gas; and CEO Comair.
"Working in the energy and aviation industries provided me with many amazing opportunities," pointed out Stander. "I was privileged to have led multiple enterprises (two with a turnover of [more than] R7-b[illio]n), implemented massive capital investment programmes within budget [and] schedule, worked in an international context, successfully navigated a complex global matrix, participated on boards of joint venture companies, managed complex change management programmes and led organisations through periods of intense crisis which required a sensitivity to multiple stakeholders including the media as well as employees. Finding the sweet spot in the nexus between government and industry is the thread that has strung together my various roles in the energy and aviation industries."