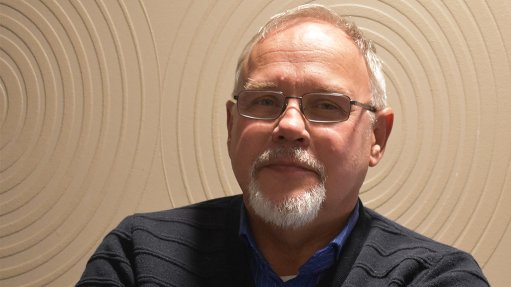 GERHARD PIENAAR Bearings International will continue to develop its special agri hub units in conjunction with its major original-equipment manufacturer clients
Power transmission products distributor Bearings International (BI) is maintaining its focus on promoting its bearing hub units for agricultural applications this year.
The BAA0005 is the latest in the series of specially designed, self-lubricating bearing hub units. It is a completely modular bearing hub that can be used on the planter disc, gauge wheel and closer wheel using adapter shafts.
"It's completely interchangeable," says BI offer marketing manager Victor Strobel.
He explains that the technology enables farmers to swiftly replace bearing hub units, also known as agri hub units, without the need to have a myriad of different spares on hand.
The BAA0005 modular concept was launched at Nampo in 2018 and has since gained traction in the farming community; however, Strobel believes that more market penetration can be achieved through continued awareness of the technology as it evolves.
"We're constantly innovating the agri hub units according to the needs of the market," he states.
BI's range of agri hub units all feature triple-ply seal ball bearing arrangements to prevent the ingress of dust and dirt.
BI agriculture business development leader Gerhard Pienaar says this feature is essential for the agriculture industry because of the harsh operating environment and the millions of rands that downtime from premature bearing failure can cost a farming operation during limited planting periods.
The triple-ply seal is a one-piece design, incorporating three seals moulded to a shroud cap.
"This provides excellent protection against contaminants and prevents the loss of lubricating grease to ensure a longer service life," says Strobel.
The rubber seal extends to the outer circumference of the shielded plate for improved sealing performance, while the galvanised steel-plate construction protects against corrosion and provides for an optimal design for enhanced pressure resistance.
Pienaar tells Engineering News that BI will showcase five different agri hub units for planters at this year's Nampo in August, along with the fastening kits. The agri hub units fall under BI's Agri-Smart banner of value-added products and services for the agriculture sector.
Other units in the series include the BAA0001 unit, designed for fertiliser coulters, potato planters and disc harrows; the BAA0003 unit, designed for 16 mm shaft planter disc hubs and the BAA0004 unit, designed for furrow openers.
Strobel claims that, after being installed on planters for testing purposes, the agri hub units have been in operation for the past four years without any failures.
Pienaar adds that BI will continue to develop its special agri hub units in conjunction with its major original-equipment manufacturer clients.
Strategic Bearing
Since the introduction of the BAA0001 and BAA0003 in 2015, BI has shown 11% growth in sales year-on-year in the agriculture sector.
Strobel attributes this growth to the market penetration of the agri hub units. The company showed about 25% growth last year in this sector, despite an industry decline of about 6% in the same period.
BI's continued growth in the sector is also partly attributed to the company's ramping up its involvement in farming cooperatives through its Agri-Smart complete solutions approach.
For example, BI has entered into a strategic partnership with industry cooperative OVK Mechanisation to stock the agri hub units, as well as other spares and accessories, at some of the cooperative's key branches.
Pienaar believes that the partnership was made possible because of BI's focused approach and technical expertise, as well as back-up and customer support.
The partnership agreement with OVK was entered into in February last year, allowing for more effective and efficient distribution and market penetration of the agri hub units.
In addition to BI's agricultural range of bearings and seals, sprockets and chains, power take-off (PTO) shafts, V-belts and pulleys, electric motors, gearboxes, and couplings, the company co-developed an agri-toolbox with tool-making company Jonnesway.
The all-in-one agri-toolbox is designed to fit behind a bakkie seat in a sturdy cushioned case, designed to protect tools during transit.
Pienaar notes that the toolbox contains tools designed to enable farmers to repair most common problems quickly and efficiently in the field, which he believes will help save time and costs. Moreover, he believes that this will lead to the increased lifespan of capital-intensive farming equipment.
He also notes that the company's in-house brand of PTO shafts features forged yokes, which he says are stronger than traditional cast iron components.
"These PTO shafts are popular in the agriculture industry, where many applications require power transmission between two non-aligned shafts," he explains.
Strobel says these technologies, along with the ongoing development of the agri hub units, position the company for greater penetration of the Southern Africa agriculture sector.
Currently, the company supplies and supports agricultural operations in Zimbabwe, Zambia, Mozambique, Kenya and Malawi through leveraging the reach of BI parent company Hudaco Group.
"There are some challenges to supplying the Southern Africa markets, but we are anticipating an uptick in the agriculture business in the coming years and we want to ensure that we take advantage of it," Strobel concludes.