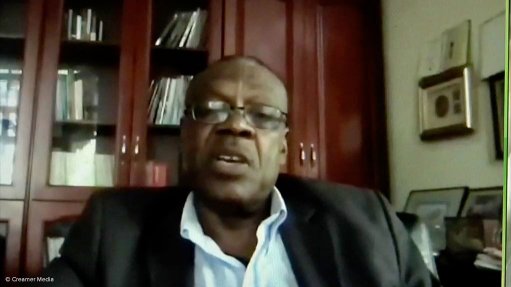 The informal employment sector within Africa is diverse and presents a range of challenges, notably with a higher percentage of women being employed and a correlation between the informal sector and skills, Ghana-based African Centre for Economic Transformation (ACET) research and policy engagements senior director Dr Edward Brown said during a November 5 webinar discussion on emerging enterprises and economic inclusion hosted by the Centre for Development and Enterprise.
Brown noted that there was a trend towards countries with a higher share of informal employment also having a higher share of an informal type of economy in their gross domestic product makeup.
He said this was revealing because informality was one of the challenges faced by many countries as it keeps them at a lower level of economic equilibrium.
"An informal economy is characterised by low levels of productivity, lower literacy rates and so on," noted Brown, who added that, in terms of economic transformation, the majority of the workforce (which is about 80% in Africa) is in the informal sector.
In terms of diversity, he pointed out that the relationship between informality and employment of women was stark, with women and the youth being "disproportionately" and negatively impacted.
"Women are over-represented in the informal sector on average by 89% . . . and are also more likely than men to be unemployed. Therefore, gender differences tend to be more pronounced in countries with high levels of youth employment."
Brown also pointed out that workers in the informal economy are often not registered, they do not appear in national statistics and are not covered by social protection, labour legislation or other protective measures in the workplace. "Such work can be unsafe and unhealthy, job security is often uncertain and productivity and income are often low."
As a result, he said workers are often insecure and vulnerable and that there is generally a lack of access to productive resources such as finance and land, which combined with low skills, confines them to lower income work.
However, in the informal economy, there are often some formal sectors, noted Brown. "There may also be formal firms in the informal sector that voluntarily remain informal to avoid taxes and to avoid registering their workers."
In terms of regional representation, he said the share of informal employment versus total employment showed a bunching of close to 90% for three African regions – West Africa, East Africa and Central Africa.
"Southern Africa is the outlier – it has the lowest, below 40% of adults over 25, that are in the informal sector. North Africa also has a low share of informal employment, much lower than the African average."
Meanwhile, Brown also noted that the relationship between informality and education was inversely related.
"The highest informality is found among those with no education – about 90%."
He explained that in Southern Africa, which is heavily weighted by South Africa, informality among those without an education is lower than those with secondary education in the other regions, except North Africa.