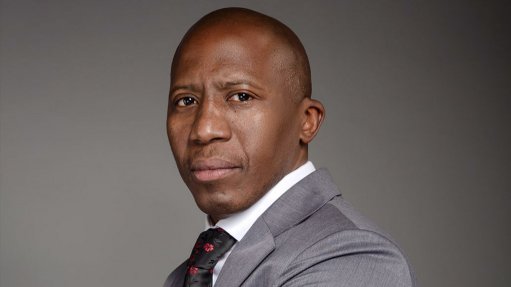 Ensuring sustainable consumption and production patterns in the chemical industry
By Tshepo Matseba
The chemicals industry has been central to the global economic landscape for centuries. It is an industry that has evolved to become the mainstay of productivity that pervades through nearly every goods-producing sector. Today, the industry plays a crucial role in regional economies worldwide, including emerging markets. The world chemical sales
World chemicals sales were valued at €3,669 billion in 2019. Global sales grew by 4.1% from €3,525 billion in 2018 to €3,669 billion in 2019. The BRICS countries (Brazil, Russia, India, China and South Africa) accounted for 47.2% of worldwide chemical sales within the period under review alongside the EU27 and therefore the USA the BRICS accounted for quite three-quarters of worldwide chemical sales, in 2019. The remaining quarter of worldwide chemical sales were generated mainly by emerging countries in Asia, including the centre East. With €1,488 billion in 2019, China is that the largest chemicals producer within the world, contributing 40.6% of worldwide chemical sales in 2019.
Lesiba Gwangwa is the CEO of African Chemicals, a manufacturer and supplier of caustic soda and liquid chlorine for leading international precious metals mining companies, says that while the chemicals industry has been resilient over time, it is central to achieving global targets in many of the United Nation's Sustainable Development Goals. "Since chemicals touch each aspect of development, their sound management complement the realisation of sustainable development in many respects. Profitability is important, but the industry will soon run out of options if we don't collectively look after the environment within which we operate."
Gwangwa adds that although many of the products and processes developed by the industry have a substantial positive impact on global development, they cannot be produced outside environmental and other legal priorities. "It is a requirement that reasonable legislative measures are put in place to mitigate against adverse environmental impact. The prevention of pollution and ecological degradation, coupled with a secure and ecologically sustainable development are fundamental requirements in balancing reasonable economic development with authentic social responsibility."
According to Gwangwa, African Chemicals is committed to being a leader and model of sustainability by doing business in a way that meets the needs of the present while contributing to an environmentally, socially, and economically sustainable future. This commitment is at the heart of how African Chemicals operates and how it delivers solutions to its clients and is vital to its long-term success in achieving its vision.
"Our strategy is to supply quality chemical products through innovative supply chain mechanisms that seek to minimise the customer's total costs. While we recognise the essence of profitability in a business, we believe in doing so in a globally responsible manner. In practice, this means that we drive efforts to reduce African Chemical's impact on the environment by progressing toward least impact approaches to resource and energy use, waste, and emissions of carbon and toxins," says Gwangwa, adding that the company has a relentless focus on ethical business.
"At African Chemicals, doing the right thing is not an option. It is our commitment to all our stakeholders and a key principle that guides our conduct every day. We are guided by our values every day. As such, we acknowledge our individual responsibility to ensure the collective success of all our stakeholders by practising and promoting the following values which reflect a shared view of how we want to operate and be seen by others," he concludes.
Given the fact that the chemicals industry supplies most sectors of the economy, by not only transforming raw materials into final products for everyday consumption but also providing inputs to a broad range of sectors, from agriculture to transportation, sustainability in the sector is not optional. Progressive chemical manufacturers should embrace the opportunity and lead the pack.