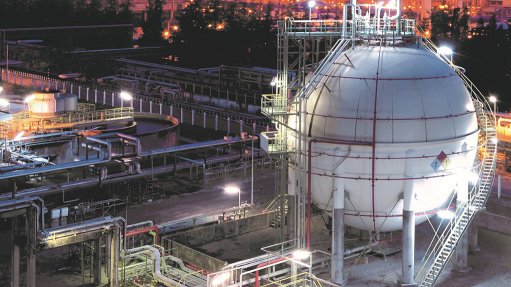 DRIVES FOR SECTOR Mechatronic solutions that ensure energy savings, increased flexibility, high efficiency processes and low maintenance requirements
Engineering solutions provider BMG's range of Danfoss electronic, mechanical and intelligent 'mechatronic' devices are designed to optimise automation processes and reduce energy consumption in many sectors.
With the modular Danfoss VLT drive system, which encompasses specific power sizes, features, enclosure classes and fieldbus protocols, each plant can determine what parameters are essential to meet specific industry requirements.
"Danfoss VLT AutomationDrive units effectively reduce operational costs and increase efficiency in any motor driven chemical plant application, ensuring optimum drive solutions in the commissioning of a new plant, or the conversion of an existing factory," explains BMG electromechanical division electronics business unit manager Mick Baugh.
"This versatile system – available up to a power range of 1.4 MW – is built on a modular design concept and is available as a single module, control cabinet, or a complete drive system, to meet exact requirements. Typical applications include pumps, condenser fans, compressors and extruders, mixers, dosers and centrifuges.
"With the addition of the newly launched 690 V version of VLT AutomationDrive units, we now offer our customers a wider range of compact drives for the power range from 1.1 kW up to 75 kW. The new Danfoss D frame VLT AutomationDrive units, which are significantly smaller than previous series, feature a 250 kW frequency converter regarded as among the smallest in class and features an impressive IP 54 enclosure rating. These compact units are equipped with integrated direct current (DC) link chokes and electromagnetic compatible filters to minimise mains interference."
VLT AutomationDrive frequency converters can be individually configured with specially coated circuit boards for safe use in harsh ambient conditions and with additional safety functions required in the chemical sector. Safety solutions include the VLT Safe Option MCB 140/MCB 150 and a VLT PTC Thermistor Card to monitor Ex d and Ex e motors.
VLT AutomationDrive FC 302 frequency converters can also be used to control ATEX-certified, frequency converter-compatible motors, for safe operation in zones 1 and 2 (gas) as well as zones 21 and 22 (dust). With the Danfoss MCB 112 PTC option, users can now implement the required ATEX-certified temperature monitoring directly in the frequency converter.
This system also offers universal residual current monitoring. The external fault current monitoring module reliably detects sudden insulation faults in equipment and enhances preventive maintenance by detecting gradual insulation deterioration. The preconfigured connection kit enables quick and easy commissioning, with no need to configure monitoring parameters.