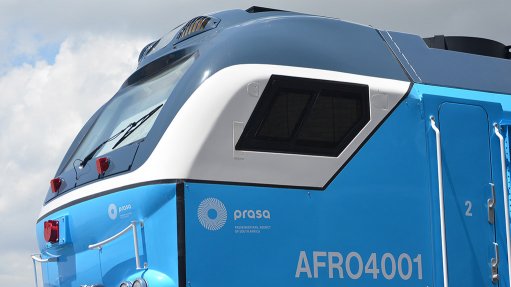 With continued controversy besetting the Passenger Rail Agency of South Africa (PRASA), acting CEO Nathi Khena on Friday assured stakeholders that the embattled parastatal remained on track despite its ever-spiraling woes.
Speaking at a press conference at PRASA's Pretoria offices, he said the company, directed by an approved strategy in line with government ambitions, continued "full steam ahead" on its multibillion-rand agenda to revamp its ageing rail network.
Khena, who took over from former CEO Lucky Montana after a dramatic exit in July, aimed to put to bed speculation over the operations and performance of the company.
"We want to put it on record that PRASA's modernisation programme has never been halted, regardless of the issues perceived to be affecting the operations or performance of the company."
PRASA planned to spend around R45-billion over the next three years reviving, expanding, upgrading and modernising South Africa's rail network, with an overall R170-billion in capital expenditure to be invested within the next decade.
However, over the past two months, the parastatal had faced a storm of accusations and complications, culminating in the launch of several "intensive" investigations, including one by the Auditor-General of South Africa, surrounding allegedly incompetent and unqualified staff; financial mismanagement and tender irregularities; fruitless, wasteful and irregular expenditure; and supply chain management and human resource management issues.
This had followed initial accusations that it had bungled a R3.5-billion contract for a new fleet of trains for its long-distance passenger services.
It had been claimed that the first batch of 13 new diesel trains, accounting for R600-million of the 70-locomotive multibillion-rand contract with Spanish train manufacturer Vossloh España, were unsuitable for South Africa's railway network and were likely to cause damage to the overhead electrical cables.
Public Protector Thuli Madonsela was expected to, on Monday, release the findings of her probe into allegations of financial mismanagement and tender irregularities at PRASA.
The release of the report had already been delayed.
"If it comes out that there have been corrupt and fraudulent activities, with the guidance of the board . . . [and the relevant] legislation and policies that guide us, we will take appropriate action," assured Khena, adding that the report highlighted weaknesses, including human resource management, supply chain management and irregular expenditure, that the company aimed to "clean up".
Further, PRASA had initiated a comprehensive skills and qualifications audit across the entire company after it emerged that its head of engineering Daniel Mthimkhulu, who was on Friday confirmed as dismissed, with a criminal case opened against him, allegedly lied about his qualifications.
Khena also dismissed the subsequent accusations and upheaval caused by seven now-suspended – with pay – "disgruntled" senior employees, who earlier this week called a press conference to demand the reinstatement of Montana.
"PRASA has not lost any key personnel that the organisation cannot replace. We are on track to deliver on our legal mandate," he said, stressing that operations would continue as normal.
Meanwhile, Khena said that its latest Afro 4000 locomotive range was in the midst of being commissioned – with the relevant Railway Safety Regulator-issued licences – following testing over several months.
This emerged after allegations that the Afro 4000 locomotive that had derailed earlier this week was not provided the "proper clearance" to carry passengers during its testing phase.
The train derailed in Kimberley on Tuesday night on route from Johannesburg to Cape Town with 101 passengers on board.
On Wednesday, newswire News24 quoted PRASA as saying that construction work and a lack of communication with the train driver were likely the cause of the accident.