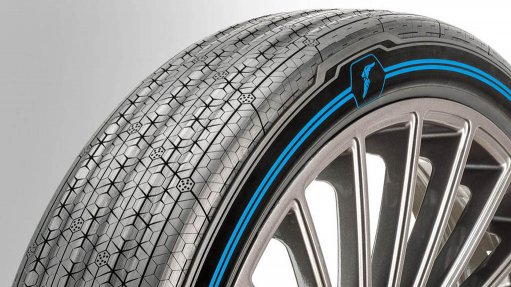 INTELLIGRIP URBAN Goodyear announced its smart-tyre technology aimed at improving ride-sharing vehicles
Tyre manufacturer Goodyear unveiled the Goodyear IntelliGrip Urban concept tyre at the Geneva International Motor Show 2017, in Switzerland, on March 7.
The tyre is designed for future-generation autonomous ride-sharing electric vehicles (EVs) in urban areas and also aims to provide enhanced safety and energy efficiency as an urban-fleet solution for future EVs.
According to Goodyear, on-demand transportation – also known as ride-sharing – an alternative to taxis, rental cars or personal driving, is no longer the choice of Millennials alone.
The value in convenience of immediacy, location and payment is appealing to all demographics and is bringing ride- sharing services into the mainstream. "The trend towards urban life creates an ideal environment for the adoption of these new modes of transportation," Goodyear reports.
Goodyear Europe, the Middle East and Africa president Jean-Claude Kihn notes that, with the focus increasingly on vehicles for future urban areas, the IntelliGrip Urban tyre also provides improved mobility as a service provider for its customers."
The IntelliGrip Urban tyre has advanced sensor-in-tyre technology, which is designed to support autonomous vehicle control systems and enhance passenger safety. It senses road and weather conditions, sends it to the vehicle's computer system and enables the car to optimise speed, braking, handling and stability.
Fleet operators will benefit from the tyre's tall and narrow shape, which reduces rolling resistance to increase energy efficiency and range of EV fleets in an urban environment.
The specially designed tyre thread provides grip in both winter and summer conditions in urban environments, maximising uptime and optimising efficiency for fleets.