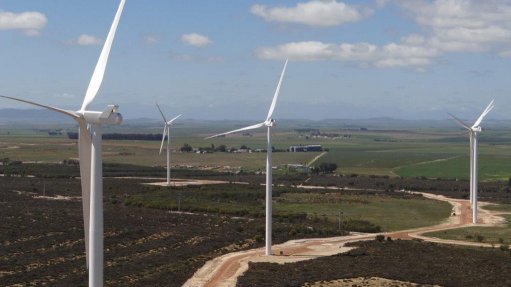 The Hopefield wind farm
The 66 MW Hopefield wind farm, in the Western Cape, has achieved its commercial operation date, Cape Town-based owner and developer Umoya Energy reports.

Construction on the project, which comprises 37 wind turbines, began in late 2012, having been identified as a preferred project during the Department of Energy's first Renewable Energy Independent Power Producer Procurement Programme bid window.

The wind farm was completed on time and budget and will generate enough electricity to power about 70 000 low-income homes, or 29 000 medium-income homes.
The turbines have been supplied by Vestas Southern Africa and the project was built with the support of Conco and Power Westland.
Vestas has also been awarded a 15-year operation and maintenance contract and has recruited local fulltime operators, who are undergoing training.