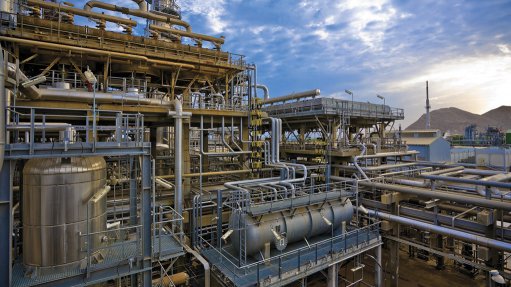 SOHAR REFINERY Orpic is undertaking strategic growth projects including the Sohar Refinery Improvement Project and the Liwa Plastics Industrial Complex
Industrial product supplier Metso supplied 400 industry-leading Neles emergency shutdown (ESD) valves for an ethylene cracker as part of the new Liwa Plastics Industrial Complex (LPIC) project, in Oman.
The new complex will process light ends produced in State-owned oil company Oman Oil Refineries & Petroleum Industries Company's (Orpic's) Sohar refinery and its aromatics plant. The complex will also optimise natural gas liquids extracted from currently available natural gas supplies.
Orpic is one of Oman's largest companies and one of the most rapidly growing businesses in the Middle East oil industry. Its refineries in Sohar and Muscat, as well as the aromatics and polypropylene plants in Sohar, produce fuel, chemicals, plastics, and other petroleum products for global consumption.
To continue to meet the needs of Oman and international markets, Orpic is undertaking three strategic growth projects – Muscat Sohar Product Pipeline, Sohar Refinery Improvement Project and LPIC, in line with the company's strategy to add value to the oil and gas resources of Oman.
The LPIC is a transformational project that will improve Orpic's product mix and business model, double its profit and support the development of a downstream plastics industry in Oman.
"We are pleased that Orpic trusted Metso's knowledge in demanding valve solutions for its new petrochemicals complex. Metso's ESD valves are widely used in refineries, petrochemicals sites and liquefied natural gas plants globally. Top-level safety and field-proven reliability are the strengths of Metso's valve solutions," comments Metso Flow Control global project sales manager Heikki Voutilainen.
The delivery includes Neles ESD valves ranging in size from 6'' to 40''. Voutilainen explains that ESD valves are a vital part of a safety instrumented system. The ESD valves comprise Neles ValvGuard intelligent safety solenoid valves, which can monitor valve condition, perform on-line testing and automatic reporting, and enable need-based maintenance.
Further, to guarantee flawless installation, commissioning and operation, the contract also includes optional customer site training and maintenance services for the new plant.
Voutilainen states that Metso's Neles control valves range is one of the most comprehensive on the market. It includes globe valves, top-entry rotary valves, triple eccentric disc valves, eccentric rotary plug valves, and segment valves. Metso's automated on-off valves include SIL-rated Neles and Jamesbury ball and butterfly valves. All valves are provided with Neles or Jamesbury actuators and conventional or smart accessories.
Metso is an international company servicing the mining, aggregates, recycling, oil, gas, pulp, paper and process industries. Its range of products is supported by a broad scope of services and a global network of over 80 service centres and about 6 000 services professionals. It has offices in South Africa, the US, Mexico, Brazil, Canada, Australia, New Zealand, Indonesia, Italy, India, the UK, Japan, China, Spain and France.